I'll be posting pictures of the Black surprises sent to me, over the next few days. Lets get the code-cracking, shall we? ;-)
DAY -1..¸¸.•*¨*•♫♪¸¸.•*¨*•♫♪¸¸

So, DAY -1 began with this big surprise. The packet arrived cutely packed, in yes - Black! Excited, I pulled open the black ribbon. A Black oval-shaped thingy stared back at me. Is that a Grenade, I thought? Actually, my neighbour was with me when the parcel arrived, and she asked me if it was a bomb, heheheh :D
It was a Black EGG! Oh my! Can you believe it? Now it has got me thinking - what would the end 'product' be! Yes, there was chocolate inside the egg - very creative I must say! I couldn't resist myself and cracked it. Before I knew it, the Black EGG was in my tummy - I mean the chocolate inside. So, why was the egg Black?


DAY -2..¸¸.•*¨*•♫♪¸¸.•*¨*•♫♪¸¸

DAY -2 had me really, really intrigued. A Black Newspaper - #WhatTheBlack Times! I'm literally pulling my brains out on this one. First a BlackEgg with Chocolate inside, then a Black Newspaper ---- all signs of the mornings! I'm really feeling like a Jasoos a.k.a detective now. Will the final product be something 'eatable'? Only in tomorrow's clue we might get a clearer picture :-) Btw, I loved the inside-pages of the Black newspaper - so peaceful, no news at all, of all the blood-gory things we get to read in the regular White newspaper. So, the Black #WhatTheBlack Newspaper really rocks!


DAY -3..¸¸.•*¨*•♫♪¸¸.•*¨*•♫♪¸¸

DAY -3 had me in splits now. Till now I was guessing something edible because of the chocolate. But Dang! It hit me - the chocolate was brown, only the EGG was Black! So, the Black Egg, the Black Newspaper, and now the Black Cup & Black Tissue ~ ah, its got to be morning stuff yes! But not necessarily eatable. The 'Black Tissue' paper had me thinking, it was in the Black newspaper too - anything got to do with cleaning maybe? Lets rewind the clues :D We eat the Egg and chocolate ( 1st clue ), read the Newspaper ( 2nd clue ), drink Coffee/tea in a Cup ( 3rd clue ) and then the Tissue? What do we clean first thing in the morning or after we eat/drink? Teeth? Ah, we are getting very close I think ;-)

Well, this is getting really exciting. Stay tuned for THE FINALE ;-)




DAY -4..¸¸.•*¨*•♫♪¸¸.•*¨*•♫♪¸¸

And it is finally revealed!!!


DAY -4 So, after receiving the 1st three 'Expect the Unexpected' Black surprises right on time, I was eagerly waiting for the 4th and final surprise, where the story would reveal itself. I already had a fair enough idea what it could be ( read Day -3 above ), and my guess was proved right last night i.e just before midnight. The countdown website www.whattheblack.com, now takes you directly to the final one! Isn't that amazing! However, the whole day the courier failed to show up at my door bringing the 4th clue - the final 'Black' puzzle piece. Am I disheartened? Yes! But still, I already know what it is, and it is quite an impressive one I must say. The promotional campaign had really piqued our interest to its zenith levels. So, now you understand the #WhatTheBlack mystery too! Very smart ~ the brains behind the campaign that caught our imaginations and spread like wild-fire across all social-media platforms. Kudos!



Social Media Buzz generated across platforms like Twitter & Facebook, making the entire online community engaged and talking about #WhattheBlack! Superb & Fun Campaign!


I often used to hear stories from my mother and grand-mother, how in early days people used traditional and natural things to clean their teeth. Eg. Neem twigs, charcoal etc. These items didn't have harmful chemicals and reached corners of the teeth; thus, keeping them sparkling clean and healthy. But in modern times such healthy natural items have nearly got extinct ( except maybe in rural places ) and we use mostly plastic stuff. The bristles of these ordinary plastic tooth-brushes are thick, and donot reach every corner of our teeth/mouth - where bits of our food particles get deposited ~ thus, forming plaque/bacteria etc other germs that slowly destroys our teeth. Even brushing twice a day with such brushes, may not be fully effective. But of late, Colgate is introducing a mind-blowing product - a Charcoal infused Tooth-brush. Can you believe it? Yes, its for real. Another innovative marvel of Technology. See the benefits for yourself :-)


I Can hardly wait to use it ~ the revolutionary & stylish CC Slim Soft Tooth-Brush!
DAY -5..¸¸.•*¨*•♫♪¸¸.•*¨*•♫♪¸¸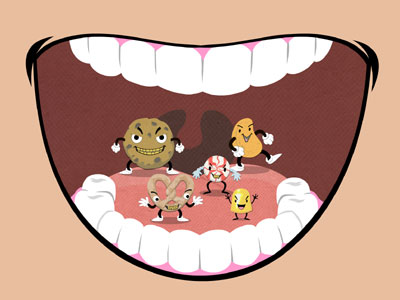 DAY -5 The Cavities, Plaque and Bacteria were literally partying inside my mouth! They were teasing my plight. Her Tooth-brush didn't arrive --- haahaha! We still have time to party and enjoy! Ohh...she just ate that delicious chocolate - lets rock and do as much damage we can!! That silly gal wanted to get rid of us! Boo..


DAY -6..¸¸.•*¨*•♫♪¸¸.•*¨*•♫♪¸¸

DAY -6 Better late than never. My terminator saviour Tooth Brush arrives in style. It is Black and ready to chase the enemies of my teeth & mouth into oblivion. I'm so loving the Charcoal-infused innovative 17 times slimmer-tip bristles, that'll reach every corner of my mouth. Ooh yeah.. now Run cavity run, run bacteria run, run plaque run, but, where will ya run? My power toothbrush gonna get ya! Did I mention, that in my first #WhattheBlack 'post' I had mention black 'Charcoal' in my wishlist, because I loved charcoal art/sketches. And believe it or not, in my 2nd 'post', I had written about my love for playing 'detective'. To think the final product revealed, has Charcoal in it and the whole activity gave me the opportunity to play detective too, makes me feel oh..so glad, connected & wishes granted! \YAY/ Thank you #WhattheBlack! :D


Teeth that sparkle
healthy and shine,
Giving confidence to
my dazzling smile,
Is Magic of the
Black divine,
CC my Slim-Soft pride.




¸¸.•*¨*•♫♪¸¸.•*¨*•♫♪¸¸





Pin It Now!
❤❀❤
---