When your hair frowns and sulks,
Reasons you cannot analyse,
What do you do? What do you do?

When every strand is pale,
Screaming their sorry tale,
What do you do? What do you do?

When your hair simply looks dead,
As though lying in its grave,
What do you do? What do you do?

When using hair products worsens matters,
Their claims and promises leaves you shattered,
What do you do? What do you do?

When you look desperately for a solution,
That'll rescue your hair, give it life anew,
What do you do? What do you do?

Yes, its then time to try the new Dove shampoo!

"Why Dove?" You ask.
I say, "Why not Dove?"

Dove; a worldwide name,
With reputation and fame,
A product so dedicated,
Well researched,
Million testimonies;
it has earned.

Be it skin, be it hair,
Putting smiles in real people,
Dove; is a healthy affair.

I wash my hair,
Knowing Dove will care,
Infusing life into my strands,
It indeed lets me play.
I tie my hair as I wish,
Fulfilling my million fantasies,
Healthy and bouncy,
Is my crowning glory,
Finally, I too have a happy hair story.

My hair looks like never before,
I have to thank Dove, all over again, some more :-)


¸¸.•*¨*•♫♪¸¸.•*¨*•♫♪¸¸
Pin It Now!
❤❀❤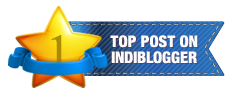 This post is part of
#DovePlay
contest in association with
Indiblogger.in
| Liked it? Then please
'VOTE'
for it >>
HERE
|
What would it take for you to play with your hair? The sound of music? Or, the joy of playing? Dove brings together both in this special music video. So, what are you waiting for? Go play!
Winning post of #DovePlay Contest in association with Indiblogger.in
---