UncleJoe, Tobby looked excitedly for his favourite uncle's arrival every weekend; close
family
that he was, of all UncleJoe was closest and most dearest to him.
Their outings, he always craved ~ whether climbing mountains high above the clouds or scuba-diving underneath oceans, UncleJoe infused exhilarating energy in him with these mind-blowing thrills.
Trust was the ultimate relation between them, that had build a bond
unbreakable
.
That night though, when everyone had gone to sleep, UncleJoe had a weird look on his face as he slowly stroked his young thighs.
When he opened his pants and inserted his manhood forcefully inside his young flesh, that trust was broken forever,
a bond shattered
; even the heavens had turned deaf to his cries!
❤❀❤
This 5 sentence post for lilliemcferrin & 269 magpietales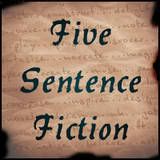 Pin It Now!
Copyright 2015 © Nandini Deka
Stay Connected & Follow my Updates on the blog's GFC | GOOGLE+ | FACEBOOK | TWITTER | BLOGLOVIN | NETWORKEDBLOGS
---