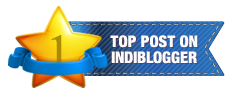 Universal Studios Lot, Instagram by sessepien

I can still hear her cheerful laughter,
Behind the curtains of those windows,
A place, we had lovingly called our home,
Peek as she would, shy; to work as I drove.
As the day passed, and dusk would arrive,
Her eyes would search the lanes below,
Eager, nervous, expecting and anxious,
For her husband, me; to be back home.
Our world was special, filled with love,
Everyday so full of smiles and memories,
Days turned to night and again day,
These windows, a witness; told our stories.
Then one day destiny played its dirty trick,
Our joys it so envied,
Snatched her away to the other side,
Hollow place now left; to let, emptied.
This post is for Magpie Tales 207
Pin It Now!
Copyright 2014 © Nandini Deka
---