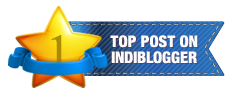 They gave her those pitiful looks,
Shooed her away, from their good books,
Her fault? A hopeless, useless amputee, they declared,
Without her hands, she was unwanted,
Play Music? They nearly laughed hearing her dreams,
The scorns, the mocks; in pained silence she'd scream,
She looked up at the skies, asking God questions,
Why was she the chosen one, to bear nature's cruel actions?
A flower then dropped from the heavens,
Caressing her feet, in the soft breeze,
A distant piano beckoned making her heart flutter,
In hope, she had finally found an answer,
No hands, so what? God had given her two feet,
Play music, dance – she finally did!
This post is for Magpie Tales 205
Pin It Now!
Copyright 2014 © Nandini Deka
---