Meet Bunty and Bubbly ( clone-version of Dey & Kaur :D ) - The 'He & She' in their MakeMyHome ~ 'Our Home' Story!
..¸¸.•*¨*•♫♪¸¸.•*¨*•♫♪¸¸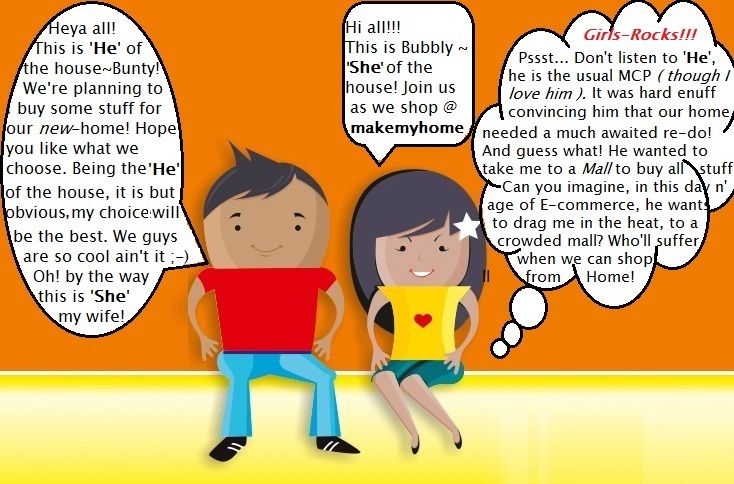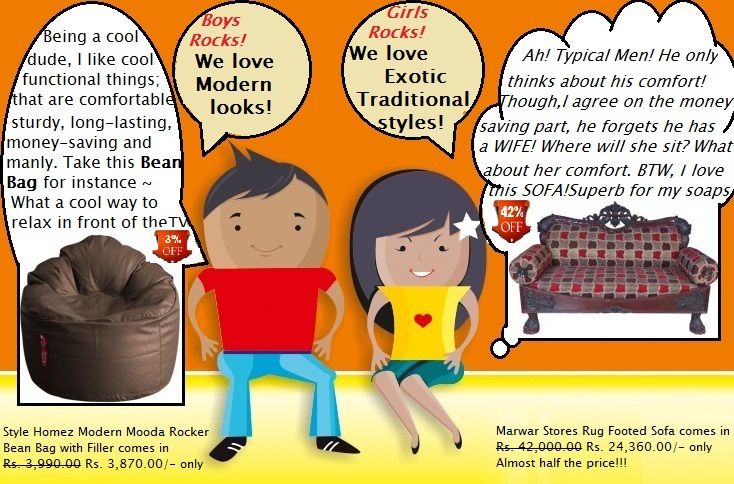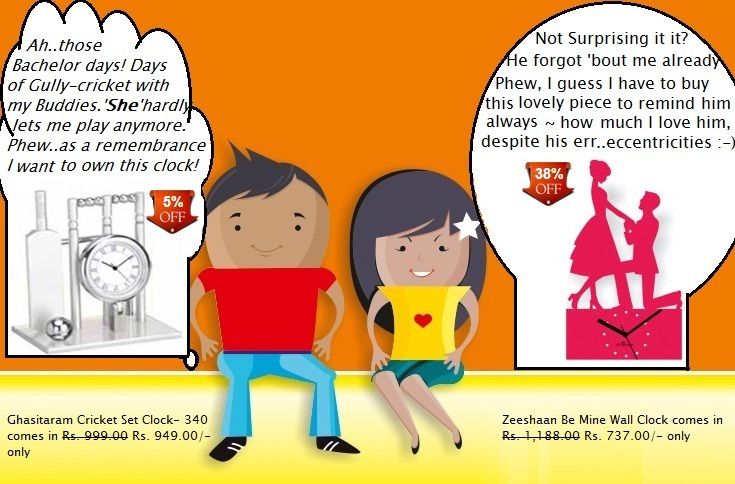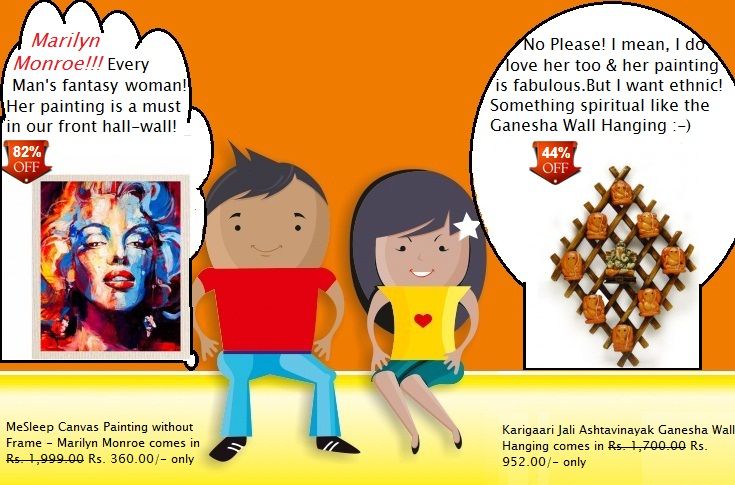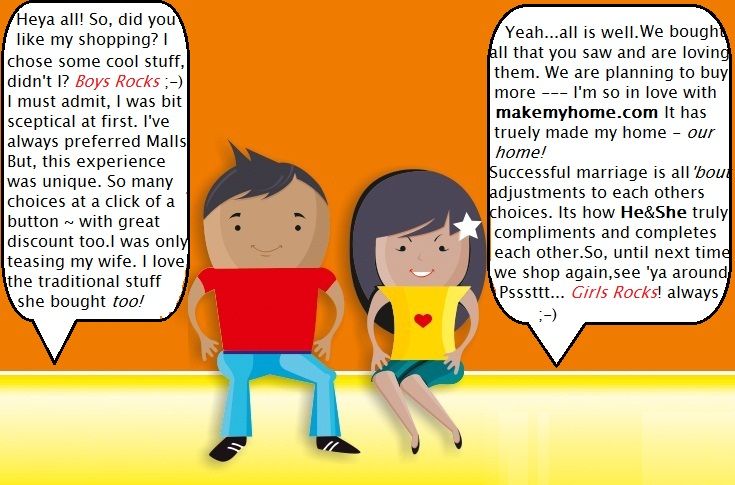 Stuff He & She bought, from top : Bean-Bag | Sofa | Table clock | Wall Clock | Painting | Wall Hanging ~ Well, plan was to buy only 3 items, but their love for each other doubled as they appreciated each other's choices too ;-) They promised to be back to shop more @makemyhome!

¸¸.•*¨*•♫♪¸¸.•*¨*•♫♪¸¸





Pin It Now!
❤❀❤


This post is a part of Makemyhome activity at BlogAdda.com
Your home is your ultimate comfort zone and a reflection of your style. The four walls of our home are the silent witnesses to our laughter, cries, anxieties and oh yes, the celebrations! Each corner of our home has its own stories built in brick by brick. Makemyhome.com, give you a chance to be even more proud of your home.
Stay Connected & Follow my Updates on the blog's GFC | GOOGLE+ | FACEBOOK | TWITTER | BLOGLOVIN | NETWORKEDBLOGS
Winning post of MakeMyHome contest in association with blogadda
---