The signboard deceived the ignorant public; for innocent, this
enigmatic
place, was certainly not.
Buried in its walls were deep, dark secrets; embedding a
gruesome
history, too terrifying to be told.
The place that swarmed with people, were once
too
equally crowded if not more; only those crowds got more sinister than the current one holds.
Gold and guns, a thriving
yet
ill-fated past;
lipstick
-smeared brothels whose businesses ran amuck; while blood-stained dead bodies in the backyard piled!
Newer changes cannot wipe that past horrible; cos' in its indoors still dwelled those spirits, who'd manifest to scare and
irritate
.
❤❀❤
This 5 sentence 100 words post is for Friday Fictioneers - ( Image Copyright – © Madison Woods/stylecaster.com )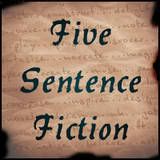 Pin It Now!
Copyright 2015 © Nandini Deka
Stay Connected & Follow my Updates on the blog's GFC | GOOGLE+ | FACEBOOK | TWITTER | BLOGLOVIN | NETWORKEDBLOGS
---