"My last school was way better; this place is so dead, jeez," Nena grumbled, as she rummaged through her dorm-locker.
She was getting late for
breakfast
; damn, where was her uniform!
'Grrrowl', Nena jerked at the
menacing
noise next to her; alarmed, she looked around.
A scratching sound followed, that grew more
rampant
very passing second; the noise deafening her ~ she started to run, but found herself immobile;
what's going on?
Nena's eyes opened; she was in the locker-room; it was past noon; gosh, what happened and why were there bruise-marks all over her body;
will she unravel the mystery?
❤❀❤
This 5 sentence 100 words post is for Friday Fictioneers & lilliemcferrin - ( Image Copyright – © Claire Fuller )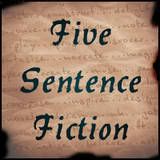 Pin It Now!
Copyright 2015 © Nandini Deka
Stay Connected & Follow my Updates on the blog's GFC | GOOGLE+ | FACEBOOK | TWITTER | BLOGLOVIN | NETWORKEDBLOGS
---