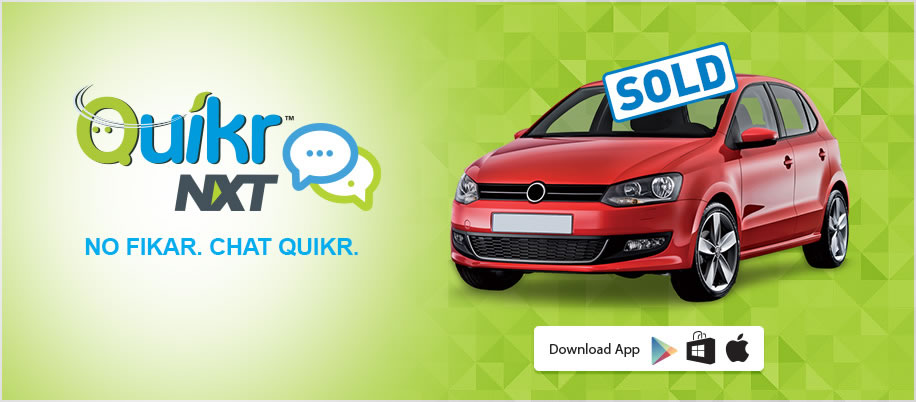 ¸¸.•*¨*•♫♪¸¸.•*¨*•♫♪¸¸
I stood nervously at the train station. I had a train to catch for an event. I could see the usual crowd gathered, waiting for the train to arrive. Though strangers, some had made acquaintance and talked amongst each other ( perhaps they travelled the same route everyday ). The conversations mostly revolving around the local trains; how they never came on time, or which train is scheduled next etc. Some looked at me too and smiled – just the courtesy sort-of and I smiled back. All was good. We were a decent humanity; polite and cordial to each other. This was a beautiful world. But when the train came, things changed drastically. All courtesy went for a toss. All decency was forgotten; and everyone became the other one's worst enemy. Each pushed the other to get inside the compartment first, forgetting that they were smiling and chatting together just a while ago. And mind you its not a normal pushing. It's like a tsunami happening on the railway platform, where people become that mighty ocean that smashes into the train. I managed to squeeze in somehow, cursing my old car over and over, for getting me into this mess. How I hated travelling by trains. But my car had decided to ditch me at the last moment, leaving me with no other options. She had been cranky for quite a while, but just a day back, she died for good. The horror would repeat on my return journey too and I swore, come hell or whatever, I'm not gonna travel these wretched trains again.

Later, even though the event was on in full swing, my mind was very distracted. I kept wondering how to fix my problem at the earliest, because, being a blogger I get invited to many of such events, like the one I was attending that day. Competition being tight, I couldn't simply let them go, just for my travel woes. I remembered the Quikr website, I had browsed and registered couple of days ago. Will it have the solution to my problem; after all, the site did claim to have a vast number of products and services offered :-)



Well, I remember seeing 'car & bikes' written; just on top on the grid menu, didn't I? My luck, I thought, and quickly opened my smart-phone to browse. With Quikr NXT app, that was easily downloadable on my phone, I would be able to connect to the sellers straightaway and perhaps sell my old car off too. There are many car models available, but myself being a Maruti driver for long, I chose that option. Several listings popped up neatly, with premium ones on top. I saw the 'reply now' option beside the classifieds, but as I refreshed, I also saw the 'chat now' option – meaning the person was online, and I could enquire real-time by Quikr NXT chat option. I clicked and the chat window instantly opened. So, simple! I didn't even have to exchange my phone number, as I feared I'd have to, during transactions. I had few pictures of my old car in my phone, so added a quick classified of my own – hoping someone would take interest in it as well ( though it may need quite a bit of servicing before it could crawl again. I hoped some scrap-parts buyers would want it, so added that detail ). As I was chatting with the first few sellers, I got notices of 'new ads' too, so I could simultaneously check those as well. Yes, with chat, you can do so with multiple people at the same time, instead of only one like it happens on phone. I feel its amazing and saves so much time.



I liked a particular Maruti Swift car. It's seller was moving abroad, and so he wanted to sell it off rather urgently. He lived quite near my place too ( quikr gives option to search by location ) and the price was well within my budget ( a relief for me ). Best thing was, even though it was 2nd hand car, he had hardly used it. All these information, he gave quickly in our chat-session itself. I was highly impressed. I wanted to see some more pictures though, before making up my mind, and to my surprise he instantly clicked some more pictures of his car and sent them via chat itself. I was like WHOAH!!! This is awesome - the Quikr NXT Chat App! Meanwhile, I got some pings too for my own classified. And by setting my number to private, there was definitely a sense of privacy.

I was so impressed by the car, that I decided to look it up that day itself, on my return from the event. And Quikr NXT did make it possible, to upgrade my car to a new one, because, when I actually saw it 'live', I instantly knew it was mine!

¸¸.•*¨*•♫♪¸¸.•*¨*•♫♪¸¸

❤❀❤

( Images - Quikr & IB ) |
With Quikr Nxt, buyers and sellers can immediately connect with each other through chat across Quikr's mobile app, mobile site and even its desktop site. This feature will transform India's online classifieds market as it enables users to communicate with each other at their convenience and request more details about the product or service, without requiring a single phone call.
Stay Connected & Follow my Updates on the blog's GFC | GOOGLE+ | FACEBOOK | TWITTER | BLOGLOVIN | NETWORKEDBLOGS
---