His
compact
wooden cabin out in the mountains, barely kept out the numbing cold.
He was
jubilant
though – no responsibilities, no worries; he had the whole world to himself.
Then came a scratching noise outside, at the cabin-door….with a woof woof; that continued even when he tried to ignore thinking it must be the wind or simply crackling of tree branches.
The scratching continued to the point of annoyance that he had to get up from his cozy bed.
Outside stood a tiny pup;
lost neglected
; that looked up with large
trust
ful eyes for a new home; his new room-mate?
❤❀❤
This 100 words post is for Friday Fictioneers - ( Image Copyright – Janet Webb )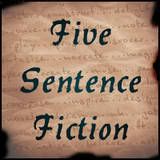 Pin It Now!
Copyright 2014 © Nandini Deka
Stay Connected & Follow my Updates on the blog's GFC | GOOGLE+ | FACEBOOK | TWITTER | BLOGLOVIN | NETWORKEDBLOGS
---