Waiting - Image Source
"At 2PM sharp, at the railway platform; I'll be there,
be ready
," he promised.
After both their parent's objection to their relation, that was the only way out, they thought ~
to elope
!
Michael's mother disliked Heather to the core; she wished Michael married Daisy instead and had even talked to her parents about their future.
"I love you Heather; I cannot ever think of marrying anyone else," Heather remembered her lover's promise, as she waited for him to arrive and take her away.
At 11PM now, she was still
waiting
when her best friend called, "Michael married Daisy today!"
❤❀❤
This 100 word 5 sentence post is for FSF@Lilliemcferrin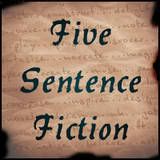 Pin It Now!
Copyright 2014 © Nandini Deka
Stay Connected & Follow my Updates on the blog's GFC | GOOGLE+ | FACEBOOK | TWITTER | BLOGLOVIN | NETWORKEDBLOGS
---