Well, that's a question I have no answer to! So, I'm sorry if you landed here hoping to find answers :|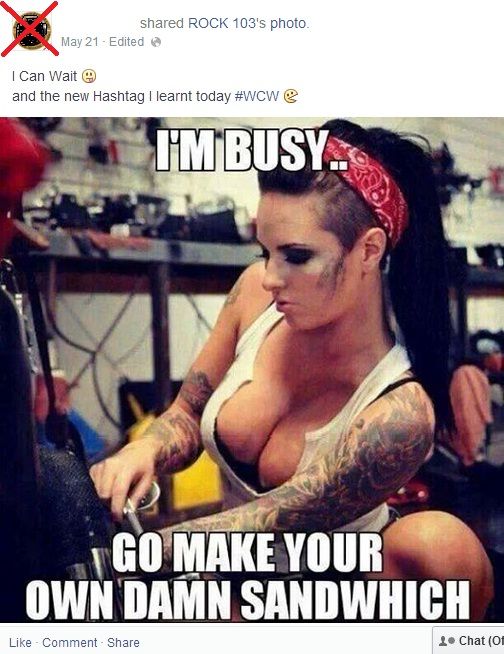 Recently, I saw this picture
( above )
on someone's facebook status in my timeline. My immediate reaction was ~ damn, those are fake! Then I wondered, why men drool over fake boobs so much - what pleasures do they get?
They lust after hotties like Sunny Leone, Poonam Pandey, Sherlyn Chopra, Mallika Sherawat, Rakhi Sawant to the bollywood divas like Sushmita Sen, Bipasa Basu, Kangana Ranaut, Ayesha Takia, Koena Mitra and many more. And the common thing amongst all these females is that ~ they all have gone under the knife to enhance those assets of theirs.
After
Hollywood
, this is the latest trend for quite some time now in
India
too
. They deny it, but do they forget that their old pictures
( from older projects they worked on )
haven't really evaporated into thin air? Ironically, most of them
( infact all )
looked much better before their surgeries. Sadly though, following these divas, there are many women
( especially those with lots of cash )
who have blindly gone the silicone way; unaware of the repercussions :-(
Yes, we all love to be perfectly endowed, but at what cost? Does hanging those fake things underneath the skin give them a much better peace of mind? I wonder. What about health implications? I'm sure there must be many. In showbiz, those assets may get them the money, but I'm sure behind all those fake plastic smiles and boobs, there's a sad story lurking out there.
There are other types of cosmetic surgeries too, that have gone
horribly wrong
as well, but still the lure of artificially enhanced body parts hasn't stopped these ladies. At the end of it, do they really feel proud owning fake things? And men, I wonder what's wrong with them! If they stop drooling at fake things, maybe at last these women will have better sense too. Sigh!
~~~o~~~
http://amazingbeautifulworld.com/personalities/15-most-famous-celebrities-breast-implants
http://wonderwall.msn.com/movies/breast-implants-before-and-after-19885.gallery
http://www.hindustantimes.com/lifestyle/fashion/bollywood-divas-deny-plastic-surgery-swear-they-re-real/article1-1183530.aspx | http://www.oddee.com/item_96587.aspx
http://www.sydney4women.com.au/boob-job-pictures
http://daily.bhaskar.com/article/the-fake-bollywood-beauties-1234986.html
http://radaronline.com/photos/the-20-most-shocking-celebrity-plastic-surgery-transformations/photo/528180
https://in.celebrity.yahoo.com/photos/the-celebrity-botox-league-slideshow/botox-celebrities-photo-1337269784.html
---