Dictator Fenku ( NaMo ), Dumbo Pappu ( RaGa ) or a Dramebaaz Khujli ( AK-420 ) - those were the choices given to us before the elections. I'm politically neutral, so all trio looked like a bunch of participants of the Big Boss of Reality Shows i.e The Indian Elections 2014. And I was enjoying the show thoroughly. The rhetorics, the gimmicks, the hilarious memes and what not. Each one and their clouts trying to out-do the other in bringing their rivals down.
All three carried baggages with them. If NaMo carried the 2002 riots with him, with the opposition gunning for him 27x7
( even when the Supreme Courts had given their clean chits )
, RaGa had his own burden of not doing enough for his constituency and often being a constant absentee MP, not to mention hoards of corruption charges against his party, including his own jijaji and AK-420 - well, for running away from responsibilities ~ after all, how do we make him the PM, when he ran away from his CM post?
So, early this year had been full of pop-corn entertainment. Being part of various social media groups, I got great deal of entertainment seeing different political sides clashing each other in their keyboard wars. Whoa...I got pretty interesting details too as well as shortcomings of each three - cos' all are ripped apart in the various criticisms that these heated debates generated. None got spared.
The election counting day was almost like the finale of a One day match between India v/s Pakistan. Adrenaline pumping and nail biting to the core. While seeing Namo crush Kejri inspite of various obstructions put eg. the ban on him to hold rallies in his constituency while the other two got a go ahead; it was also exciting to see Smriti lead for a while, giving RaGa a royal scare, given the clean chit which was given to him inspite of him breaking rules and going inside the polling booths
( to inspect faulty EVM machines they say :o )
on the voting day. The EC did seem partial in handling all three, which is sad :|
As the battle of the ballots drew to a close, the result was overwhelming. Though, I'm not really a BJP fan
( I have tonnes of issues with them )
, I couldn't help but cheer for Modi. An impressive victory no doubt, thanks to the wide spread clever usage of social and other medias and of course the very obvious failures of the ruling party.
So, since we have a new PM and a new party at the helm now, it should be interesting to see how they go about doing their job.
Will they bring prices of commodities and inflation down?

Will Modi too run and hug the Pakis, like Vajpayee had done once in the past immediately after becoming PM?

Will Modi too save Sonia and Rahul, like Vajpayee had done in past, from CBI-bofors and FBI-caught in USA carrying huge amount of cash/drugs. Will he put all corrupts in jail like he promised?

Will he bring the black money back to India?

Will article 370 be removed and Uniform Civil Code applied, as they've been promising all along?

Will they really stop the appeasement politics or do a U-turn like Vajpayee had done in the past, by announcing double haj-subsidies etc.

Will they really chase away every single illegal bangladeshi from Indian soil, like they used to scream from rooftops?

Will they make the Ram Mandir on the controversial site of Ayodhya, which earlier they blamed on the coalition for not being able to build, now that they have absolute majority on their own?

Phew, that's a long list of expectations and apprehensions. The world, including me, will indeed be watching each move of the new PM very closely. Hope he delivers :-)

What are you hoping from NaMo as our new PM?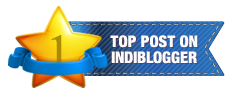 UPDATE : Controversies :-)
1. Inspite of criticizing congress for soft stance against Pakis, Modi invited Paki PM for his swearing in ceremony.
( indo-pak talks had frozen at recent times )
2. HRD Minister Smriti Irani, who has different credentials in two separate affidavits
( she was made minister even after losing elections along with Jaitly )
http://ibnlive.in.com/news/row-over-smriti-iranis-qualification-shifts-to-affidavit-declaration/474903-37-64.html
http://timesofindia.indiatimes.com/india/12th-pass-Smriti-Irani-not-fit-for-HRD-Madhu-Kishwar/articleshow/35650903.cms?intenttarget=no
http://eci.nic.in/GE2004_Affidavits/NCT%20%20DELHI/5/Smritiirani/Smritiirani_sc5.html
http://affidavitarchive.nic.in/DynamicAffidavitDisplay/CANDIDATEAFFIDAVIT.aspx?YEARID=May-2014+%28+GEN+%29&AC_No=37&st_code=S24&constType=PC
http://www.indiatvnews.com/politics/national/contradictions-in-smriti-irani-s-election-affidavits-17927.html
http://www.hindustantimes.com/india-news/du-suspends-officials-for-leaking-smriti-s-documents/article1-1224505.aspx
http://indianexpress.com/article/india/politics/i-have-a-degree-from-yale-university-says-smriti-irani/
3. It is said bjp had given tickets to 116 congressis, and 100 of them won making bjp's total of 282 ~ so was it really a fair win?
4. It has already done a 'palti' on Vadra with Modi announcing that he won't witch-hunt or be vindictive. And to think all his election speeches were centered around Vadra!
https://fbcdn-sphotos-c-a.akamaihd.net/hphotos-ak-xpa1/t1.0-9/10422601_526210210818604_6275551488399197065_n.jpg
http://ibnlive.in.com/news/centre-will-not-scale-down-priyanka-robert-vadras-security-mos-home/476180-37-64.html
https://in.news.yahoo.com/modi-says-no-witch-hunt-against-vadra--if-bjp-forms-govt-081247861.html
http://www.newindianexpress.com/elections/news/BJP-Will-Probe-Allegations-Against-Robert-Vadra-Naqvi/2014/04/14/article2168370.ece
http://www.newindianexpress.com/elections/news/Vadra-Will-be-in-Jail-if-NDA-Comes-to-Power-Uma-Bharti/2014/04/21/article2181205.ece
http://www.newswala.com/India-National-News/Fair-probe-against-Vadra-if-BJP-comes-to-power-Arun-Jaitley-62040.html
http://indianexpress.com/article/india/politics/if-bjp-forms-govt-i-will-demand-probe-against-vadra-yashwant-sinha/
http://www.ndtv.com/elections/article/election-2014/robert-vadra-will-go-to-jail-if-nda-comes-to-power-says-uma-bharti-507807?site=classic
http://m.timesofindia.com/home/lok-sabha-elections-2014/news/Will-jail-Robert-Vadra-if-I-get-power-Uma-Bharati-reiterates/articleshow/34040240.cms
5. BJP does U-Turn in BLACK MONEY CASE! ( before elections )
http://timesofindia.indiatimes.com/news/Well-bring-back-black-money-in-150-days-BJP-president-Rajnath-Singh/articleshow/34016640.cms
http://timesofindia.indiatimes.com/india/Declare-names-of-Swiss-bank-account-holders-BJP/articleshow/7311565.cms
http://www.hindustantimes.com/world-news/bjp-to-name-swiss-account-holders-if-voted-to-power/article1-863480.aspx
http://www.business-standard.com/article/current-affairs/cabinet-obeys-sc-order-for-sit-to-probe-black-money-114052701740_1.html
http://timesofindia.indiatimes.com/india/I-will-bring-back-black-money-and-distribute-it-to-honest-taxpayers-Modi/articleshow/30295281.cms
( After elections )
http://abpnews.abplive.in/ind/2014/06/15/article343545.ece/सरकार-ने-विदेशों-में-कालाधन-ज#.U56w6_ldWad
http://zeenews.india.com/hindi/news/india/governments-declining-name-black-moneys-account-holder-swiss-bank/225379
http://khabar.ndtv.com/news/india/nda-government-not-ready-to-disclose-names-who-own-black-money-in-banks-abroad-509861
6. U-Turn on bangladeshis. Modi to give Visa-free entry to those below 18 and above 65.
http://indianexpress.com/article/india/india-others/assam-opposes-modis-visa-free-entry-to-select-bangladeshis
http://economictimes.indiatimes.com/news/politics-and-nation/tarun-gogoi-opposes-visa-free-entry-for-bangladeshi-nationals/articleshow/36888142.cms
http://www.northeasttoday.in/news.php?news=home-ministry-rejects-visa-free-entry-to-bangladeshis--
http://indianexpress.com/article/india/india-others/sushma-swaraj-meets-bangladesh-pm-sheikh-hasina-to-discuss-bilateral-ties/
http://timesofindia.indiatimes.com/india/All-India-United-Democratic-Front-to-give-issue-based-support-to-NDA/articleshow/35375852.cms
http://indianexpress.com/article/india/india-others/mha-rejects-visa-free-entry-proposal-for-bangladeshis/
http://indianexpress.com/article/india/india-others/union-home-ministry-rejects-proposal-to-grant-visa-on-arrival-to-bangladeshis/
7. Rail fare hikes! Unimaginable - see before & after.
http://daily.bhaskar.com/article/NAT-TOP-stepping-back-from-own-words-when-narendra-modi-condemned-manmohan-singh-govt-fo-4653604-NOR.html
http://zeenews.india.com/news/nation/bjp-ally-shiv-sena-slams-rail-fare-hike-calls-for-rollback_941840.html
https://www.youtube.com/watch?v=znatHwjiq_M
https://fbcdn-sphotos-d-a.akamaihd.net/hphotos-ak-xpa1/t1.0-9/10409547_537686536337638_4182754478525482046_n.jpg
8. Err...hindu??? Hindutva??? Where art thou?
http://indianexpress.com/article/india/india-others/indian-muslims-wont-dance-to-the-tunes-of-al-qaeda-they-will-live-and-die-for-the-country-narendra-modi/
---