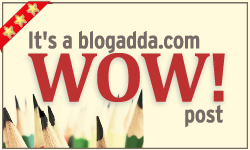 Theme for Jul 19, 2013 'WOW' : '… And I Blushed!' Write a post this weekend by including this phrase anywhere in your post. Let us know when, where and how it happened.
( Note : Each of the 55 fiction ( silent conversation ) sets below are complete in itself, and interlinked in 6 parts :-)
1. The first glance...
It was my friend's wedding. Anxiously, I looked around. And then I spotted him. He stood there, a drink in his hand, talking to his friends, unaware of me. I loved what I saw. Elegance and looks to die for! Minutes ticked by, donno how many. Suddenly, he turned. Our eyes met, and I blushed….
2. Asking out...
He asked me out on phone. I was bit nervous. He had gotten my number through my best friend. His voice made me weak on my knees. It was the first time we talked on phone, yet it seemed we did that often. "You mesmerized me on that wedding day," he said. And I blushed.
3. The date...
He sat opposite me in the candle lit restaurant. It was a perfect setting for love birds. But I was nervous, and good thing was, so was he. It was our first date. We stared at each other. We kept silent. We looked around. But something had clicked forever, we both knew. And I blushed.
❤❀❤
4. The courtship...
Our first date was awkward. But we both knew instantly in our hearts that ours was a relation for keeps. We met again, and again, at common places we knew both would be present. We grew comfortable. One day at a party, he came near me and said, "We should go steady," and I blushed.
5. The phone call...
We've been dating four years now. I've been waiting for him to pop the ultimate question – yes, of marriage. That's how relationships culminate. But he was getting busier by the day. Gone for days, 'cos of his work. I was getting worried. The phone rang suddenly, "Will you marry me?" he asked. And I blushed.
6. And finally...
Finally, today is our wedding day. It was on a wedding day we had first met. Sitting by my side, in groom's clothes, he is looking very handsome. Friends and relatives are coming to wish us. We are feeling so blessed. He gives a mischievous look at me, indicating the night ahead. And I blushed!
❤❀❤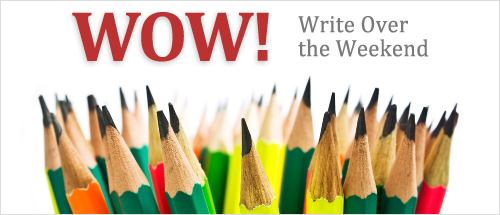 ( Images Courtesy : Google )
---