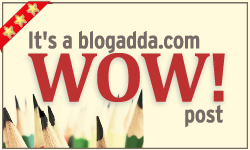 Theme for Jun 28, 2013 'WOW' : 'On a Rainy day…!' Write a post starting with this line.
( Note : Though each of the 55 fiction sets below are complete in itself, they are interlinked in 3 parts :-)
1a. Lost Love...
On a Rainy Day…drenched, he rushed to the road side inn. New town, with electricity cut off, it was difficult to get a proper view.
A woman approached, lamp in hand. "Who is it, we are closed today."
A familiar voice. Stunned, he froze as she came near.
It was her, his long lost love!
1b. Fate...
She couldnot believe her eyes. He looked the same, even after so many years!
Only now, manly contours had replaced the boyish charms.
The lamp shook in her trembling hands.
It was on a rainy day, they had parted ways to cruel fate. She married, got widowed.
On a rainy day again, they finally met.
1c. ReUnite...
"Sameer"
"Asha"
Both spoke at the same time. Still surprised at fate's new twist!
Suddenly, he crushed her in his arms, words were no longer needed. She felt same, smelt same. He knew she had married, but didn't know she was a widow.
She too loved that familiar feeling.
On that rainy day, they re-united.
❤❀❤
2a. The hooker...
It was on a rainy day, she stood at her usual spot by the corner of the notorious street.
Puffing a cigarette, she looked anxiously at the passing cars.
Will she be lucky today, she wondered. Hunger panged at her, as thunders growled in the skies.
At last a car stopped, her eyes lit up.
2b. Stunned...
On a rainy day, tired, he returned home earlier than usual. Marriage troubles had taken a toll on their lives, and he was determined to make up.
Maybe wife will love a surprise when she returned from office, he thought.
As he opened the door, he stood stunned.
His wife was in another man's arms.
2c. Rebound...
Shocked at what he saw, he just rushed out. Drove the car aimlessly like a maniac!
How could she do this to me, he thought furious. The image of his wife with another man, still vivid!
He wanted to forget it all.
Finally on that rainy day, he saw the hooker. And stopped his car!
❤❀❤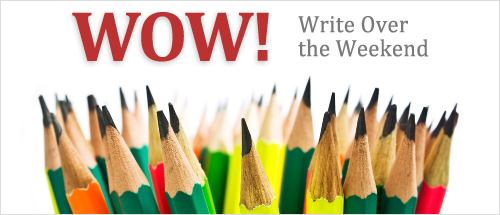 ---