THE REVIEW :
The fragrance greets you even before you open the shampoo bottle and it is a sweet fragnance that lingers on for long after.
What I liked about the shampoo is that it makes my hair very soft after the wash even without the conditioner,
( unlike others where only after you use conditioner does your hair becomes a bit smooth )
So, after shampooing the hair, the sunsilk perfect straight conditioner is like an extra bonus for an ultimate smooth, silky straight hair experience.
The shampoo has worked great for me, because my hair is not too curly. However, I'm not quite sure if it'll work in extremely curly hair. I'd love to find that out.
So the verdict is : My experience has been quite a good one and it is one shampoo I'm definitely going to continue for a long time to come. Because, I finally got the silky smooth, straight hair I always wanted.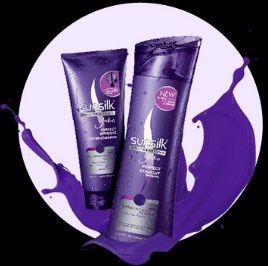 If you want the 'straight' effect, after washing your hair ( with both the shampoo+conditioner ) avoid rubbing your hair vigorously to dry, instead simply wrap your hair in a towel loosely and press it slowly to drain out the water. Or even better simply let it dry on its own.

Never use a curler hair brush, instead use a simple wide tooth hair comb and comb your hair slowly after it dries.

( The price of the Perfect Straight Shampoo is - 80ml Rs56/- and its Conditioner is - 90ml Rs56/- )


Pin It Now!
---