..¸¸.•*¨*•♫♪¸¸.•*¨*•♫♪¸¸


I love Tata Motors. They have given me some incredible, fun and adventurous opportunities via Blogadda. First, it was the amazing Zest Experience in Goa and now the #BoltDrives last Sunday ( 19th April). And in both, I got to drive some amazing cars from the house of Tata Motors. Bolt is its newest offering in the hatchback segment and I got to drive it too, and that too all the way to Lonavla. What more could a car lover wish for? Ah..the car itself, maybe, someday soon ;-)

7.30 AM may seem too early for a late riser like me, but then knowing that a super-awesome day awaited ahead, I was perhaps one of the first few who reached, even before the scheduled time. That was the level of my enthusiasm \m/ I saw the cars from a distance - all red & shiny, ready to hit the roads already! But wait, there were some fun things planned before that and a sumptuous breakfast too, that would follow.
We were 3 members each and the venue tables were arranged such too. As everyone arrived, we were asked to interact in a very unique way. Talk amongst ourselves, find out about each other and then disclose something to everyone, that no one else knew, during introductions. Some secrets were split during this fun session, with some bloggers adding their own new innovative twists to introductions. The Tata guys took over soon and gave some quick but very relevant information about the car, its marketing strategy and the trip we were to make that morning along with some safety guidelines. With badges, caps and declaration signed we were all set.



..¸¸.•*¨*•♫♪¸¸.•*¨*•♫♪¸¸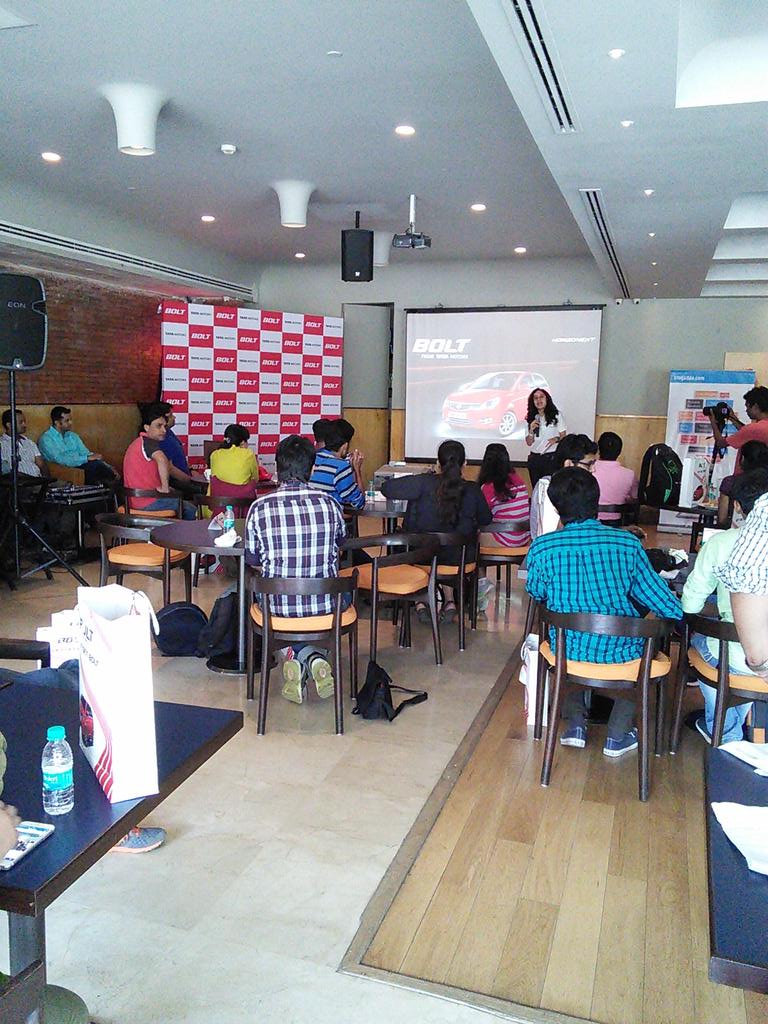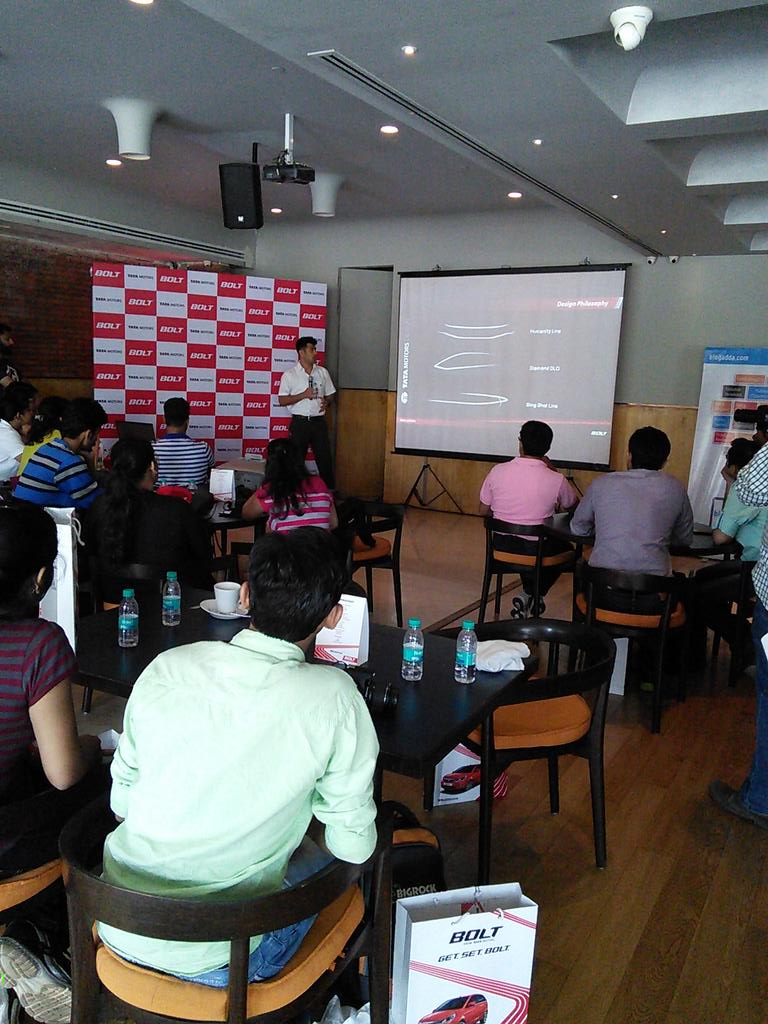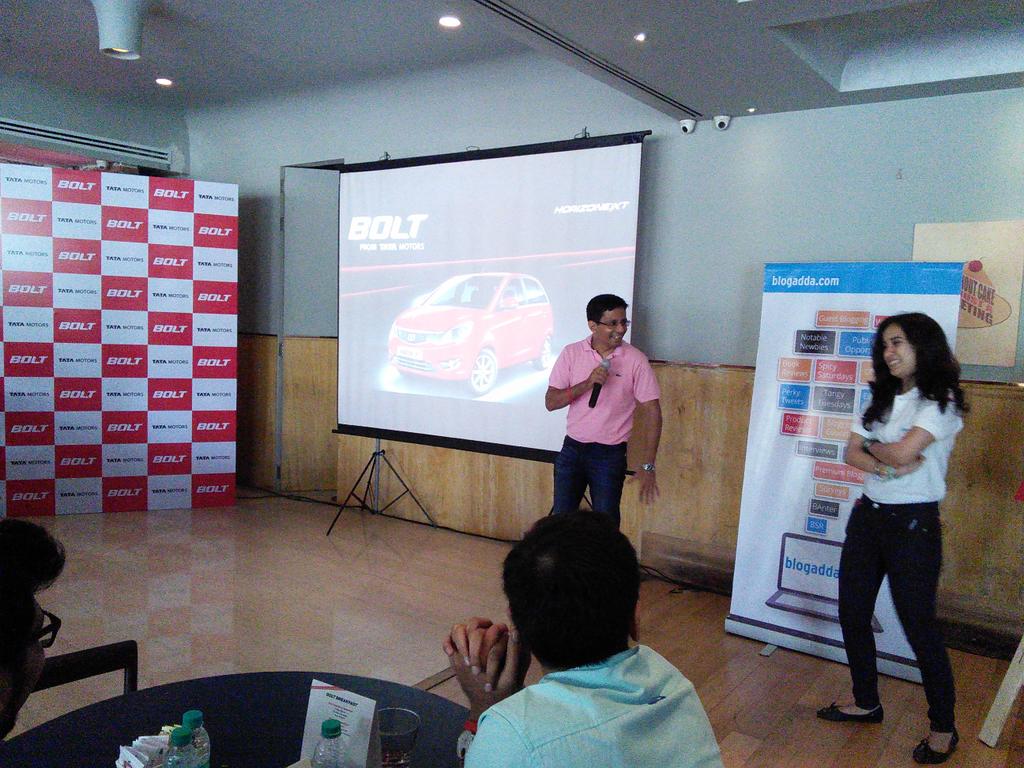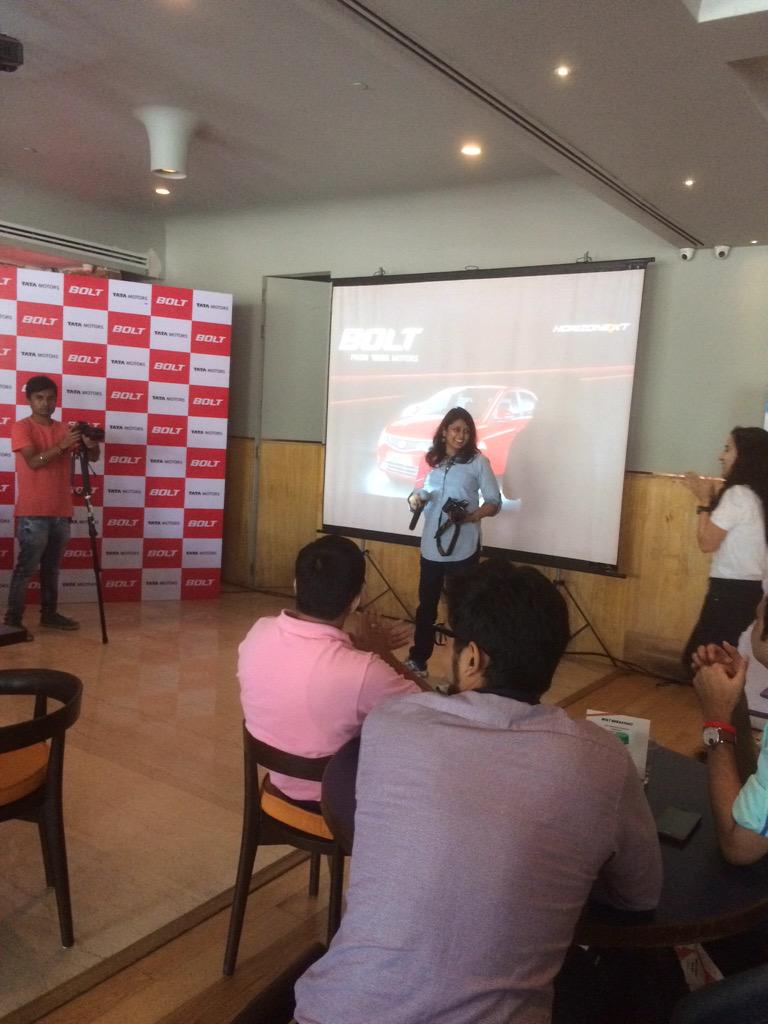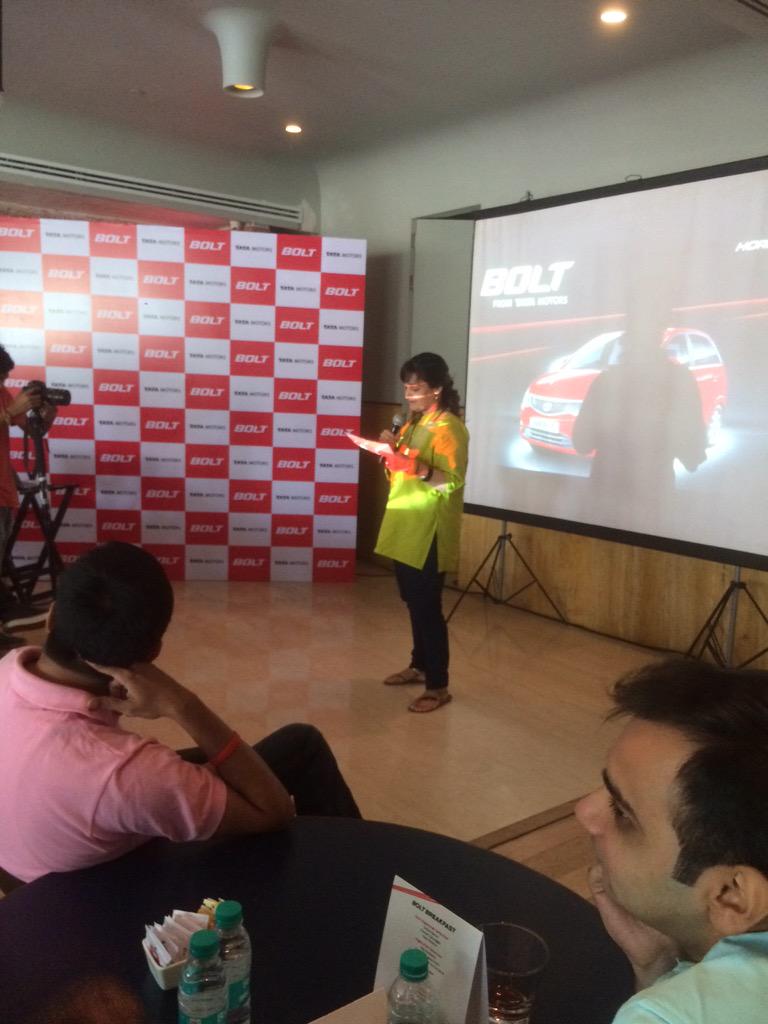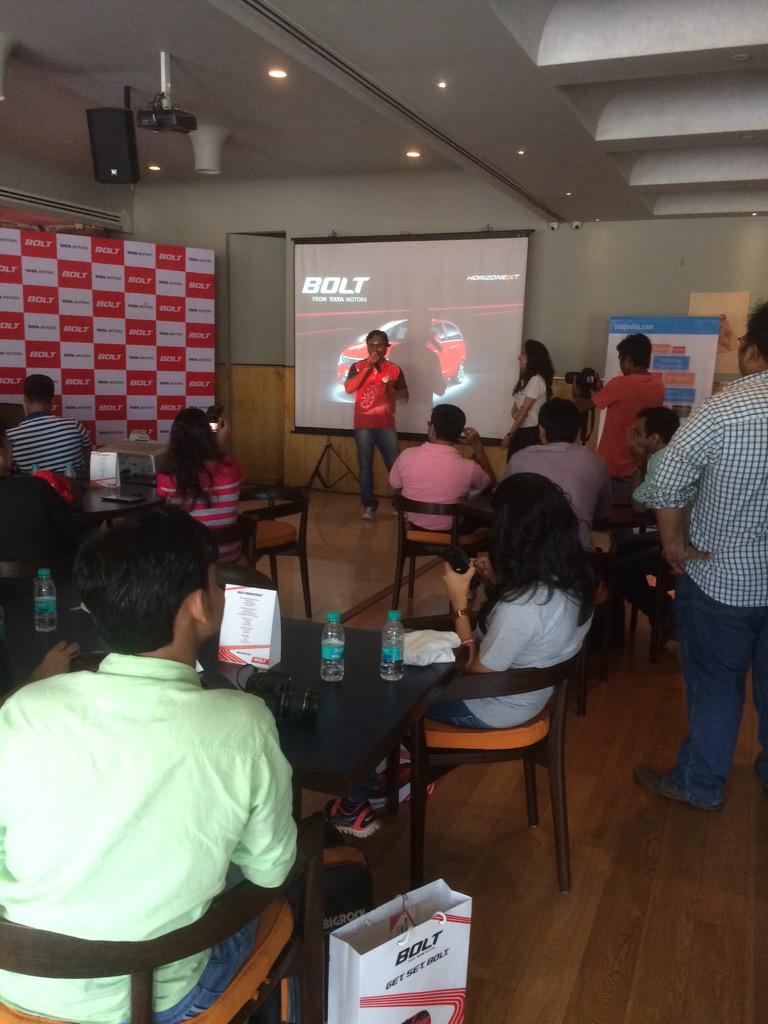 The new Bolt is all about.....HorizonNext!


1. First time ever Multi-Drive : SPORT | ECO | CITY

2. All new Revrotron 1.2T Turbocharged MPFi Petrol Engine.

3. GenerationNext Safety 9TH GEN ABS BY BOSCH™ CSC and Airbags.

4. Segment Superior Space and Comfort.

5. ConnectNext Touch Screen Infotainment by Harman ( via Radio/USB/Bluetooth ).
( for more specifications do visit the site given below )



..¸¸.•*¨*•♫♪¸¸.•*¨*•♫♪¸¸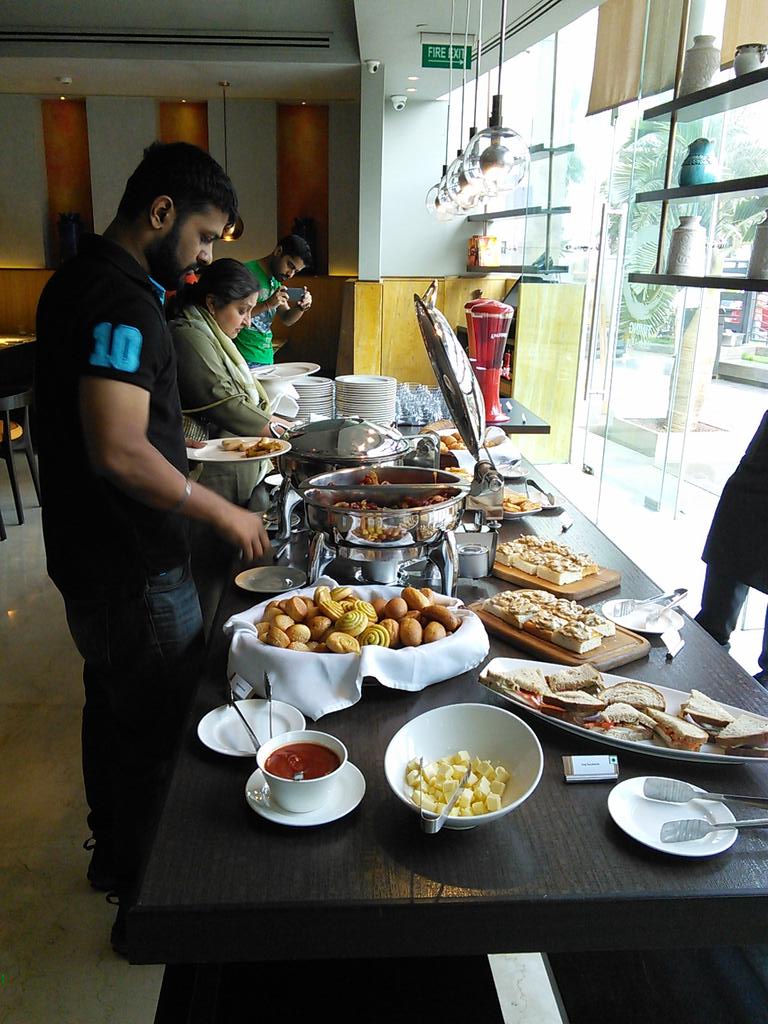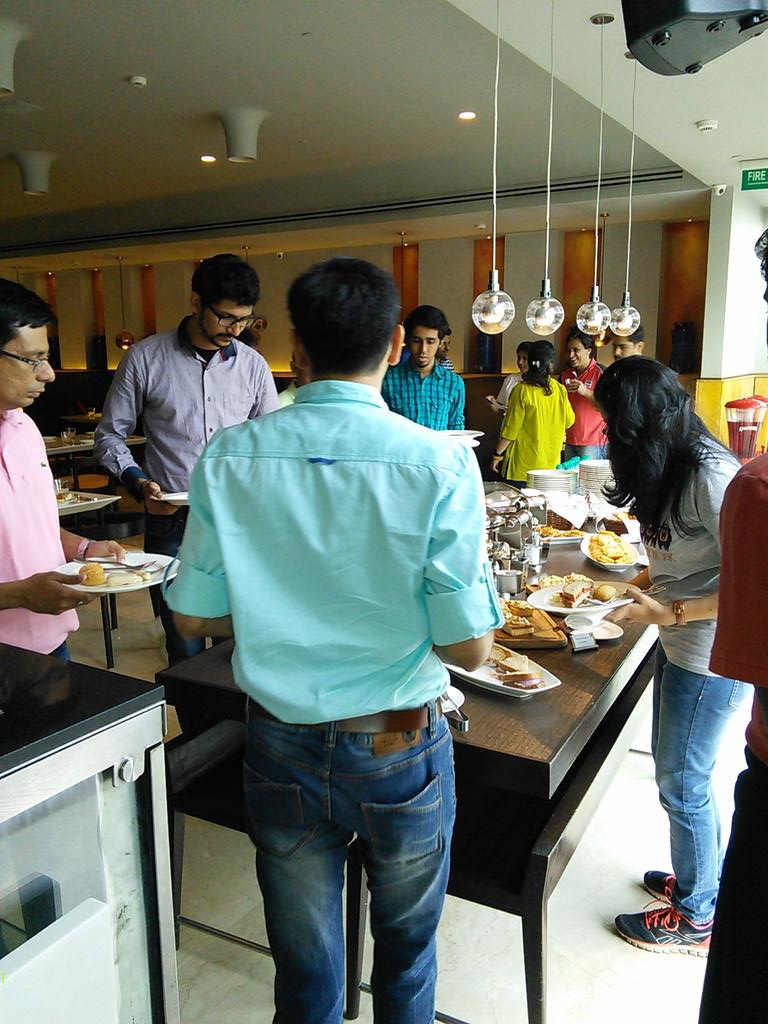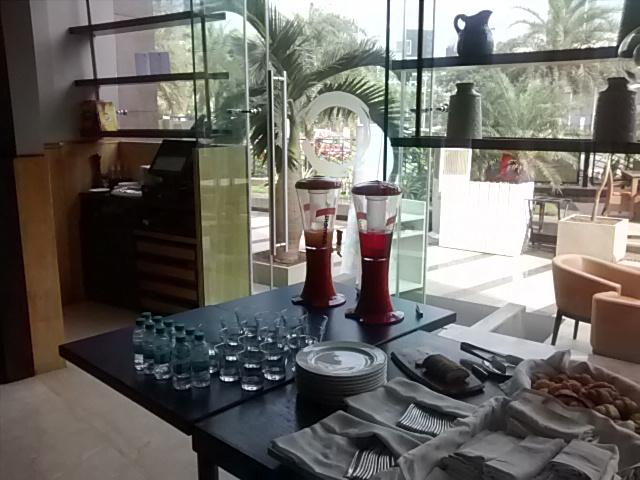 Cafe Infinito you rock, for the amazing breakfast-spread you laid out for the hungry bloggers.


With none of my soon-to-be Bolt companions driving, I was naturally the default driver of our Team D1 ( the diesel version - with a swap of the cars planned in our return trip ). The diesel version has a QUADRAJET 1.3 engine, that is most commonly used the world over; so it is very trustable & reliable having served so many, and no sooner I got inside the car I was ready to go. The flag off was done by Mr.Ashish Sahni, the ‎Head- Digital Marketing of Tata Motors. And soon, we were painting the town RED literally, with the red BOLT! We first had to do a Suspension Test at MMRDA grounds, wherein the Bolt companions had to connect dots and draw the Bolt car, in the two rounds given. Needless to say, we made a perfect picture and came out with flying colours.



..¸¸.•*¨*•♫♪¸¸.•*¨*•♫♪¸¸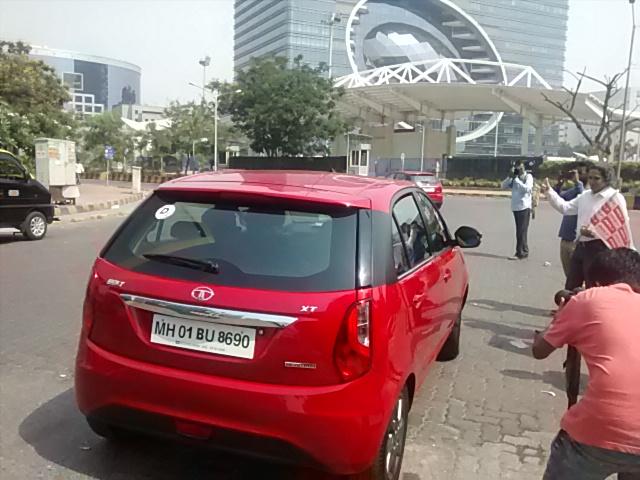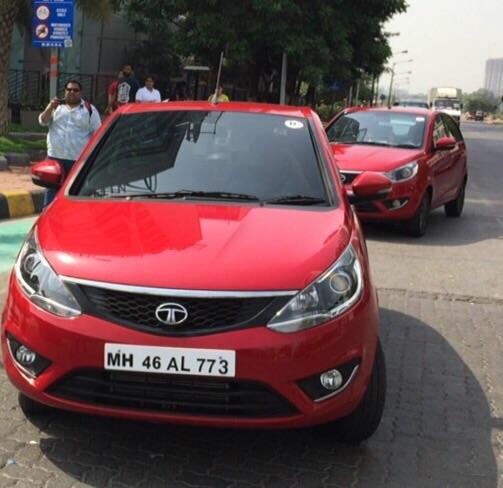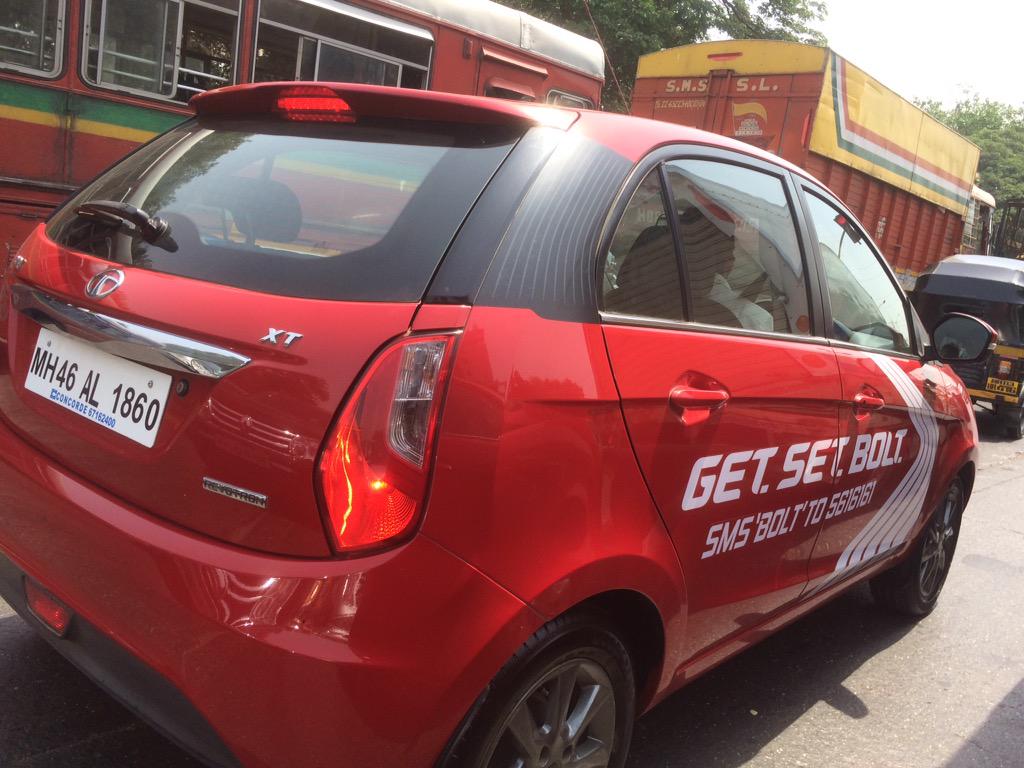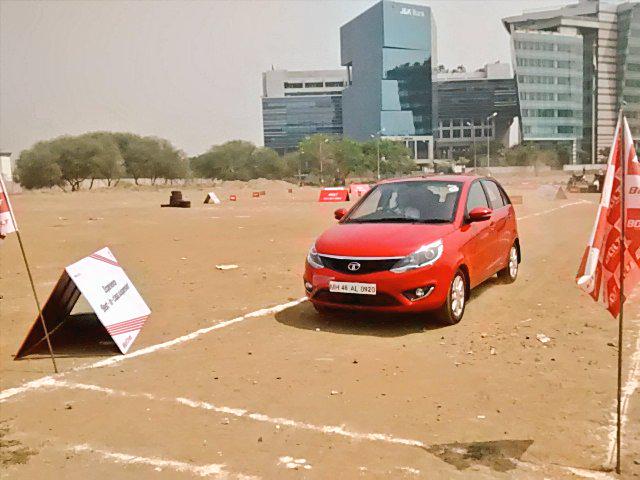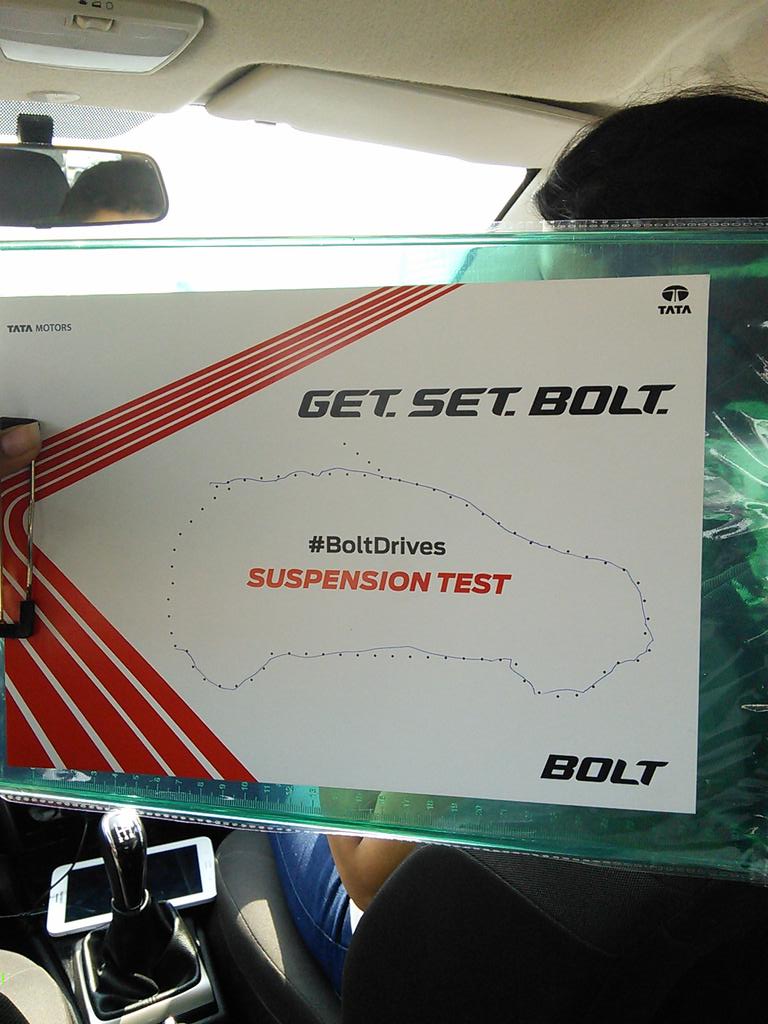 Task done, it was then time to hit the highways. And I was most excited. I loved driving the car immensely from the start itself and though it was blazing hot outside, the Bolt's superior Air Conditioning kept the interiors cool and pleasant. And what more, we could voice-command it to set the temperature or the infotainment box too. This is really an incredible feature as it recognizes various Indian accents and that's not all, the Bolt also has smartphone enabled navigation in it and can read SMSes too.

For a while we all were following each other's car patiently and everything was good, and as per things planned. But then suddenly, our Bolt decided to have an adventure of its own. It decided to take a wrong turn, and boy we were lost in no time! Figure that. Good thing is, this gave me the opportunity to try the Bolt's City mode, and we made a road-trip out of our lost way. We interacted with locals, asking for directions to a particular Shivaji Statue, but we reached Ambedkar Statue instead. And after going round and round in circles ( in Chembur area ), we finally hit the right track. To be honest, I enjoyed this phase the most, as it gave a different kind of adrenaline rush to the whole adventure it had already been so far. Once we reached the freeway, I put my foot on the accelerator and the Sport mode took over. Woohoo...it was so much fun, speeding like rockets on those roads that ran forever...!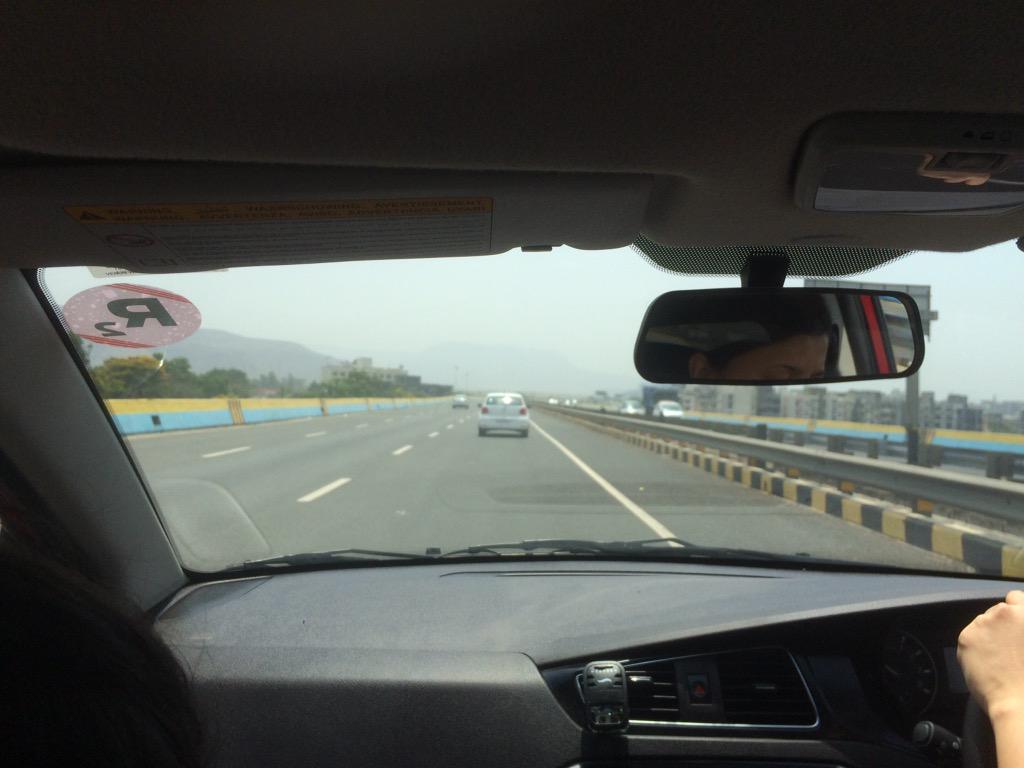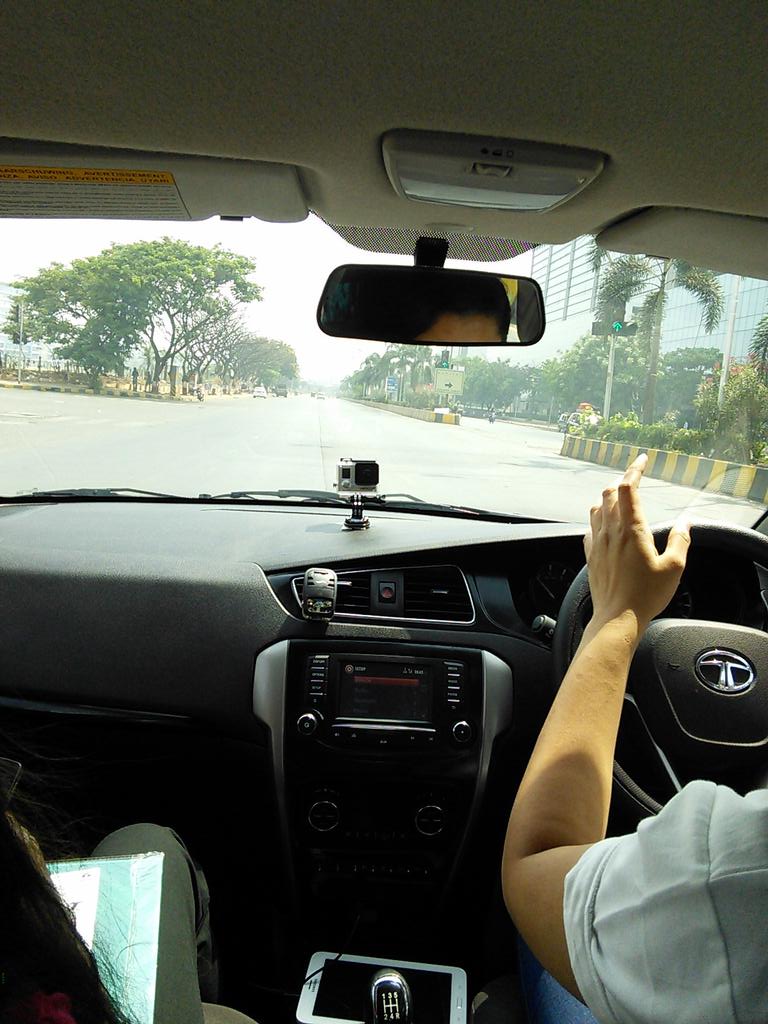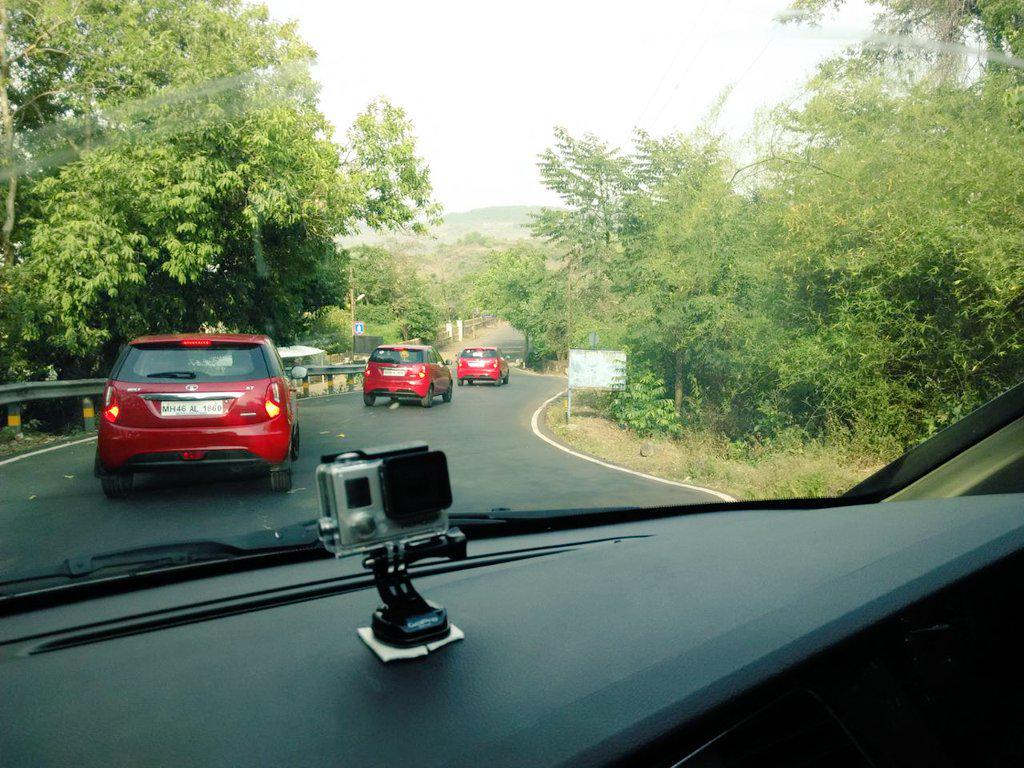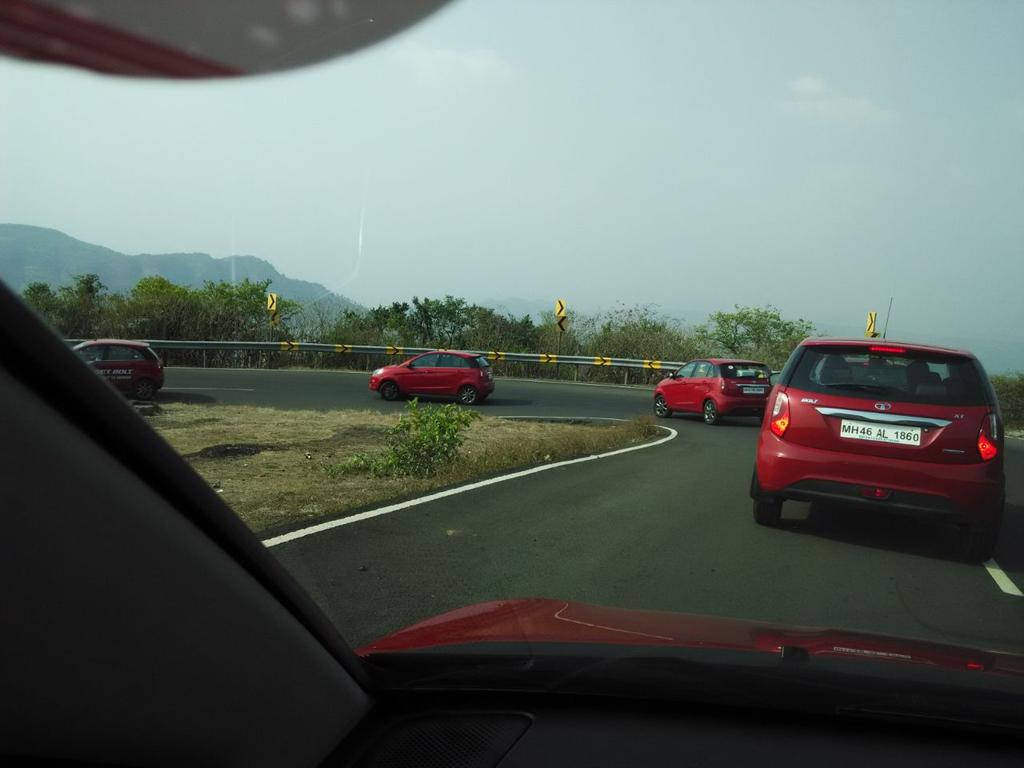 Captain Bolt joined us in our journey. He was the Mr.India of this entire activity, because we could only hear his voice but could not see him. He was meanwhile keeping tabs on each of the cars, with a special App attached to the car via tablets. And oh...he even read each tweets on the #BoltDrives hashtag. We miss you Captain!!



..¸¸.•*¨*•♫♪¸¸.•*¨*•♫♪¸¸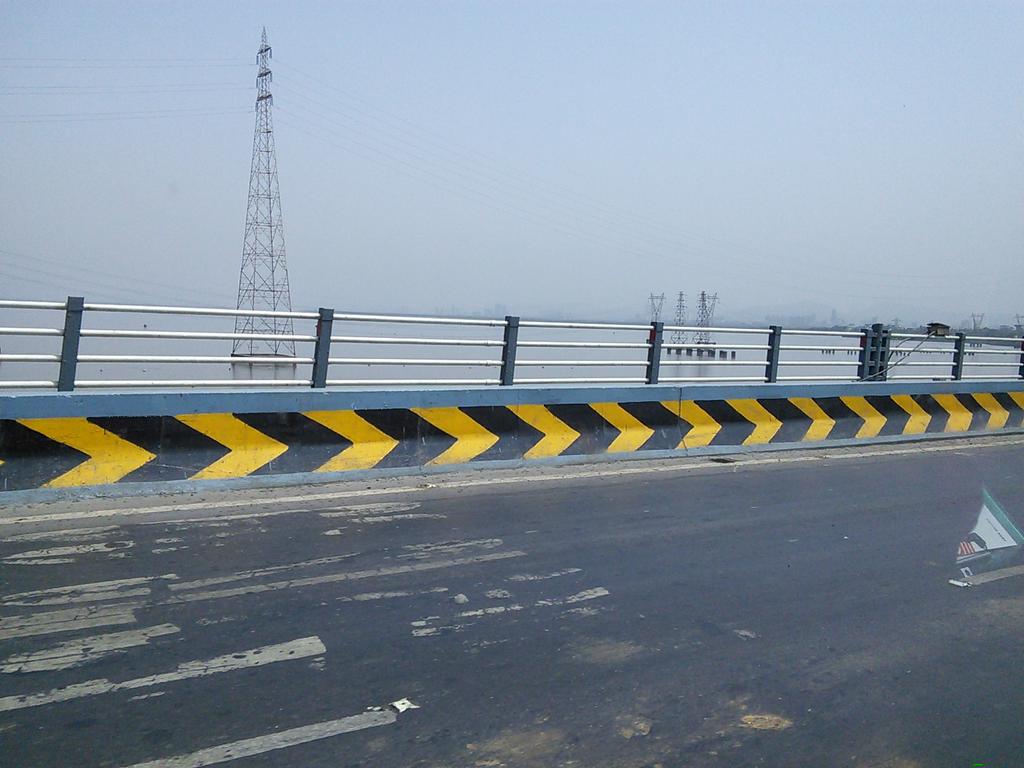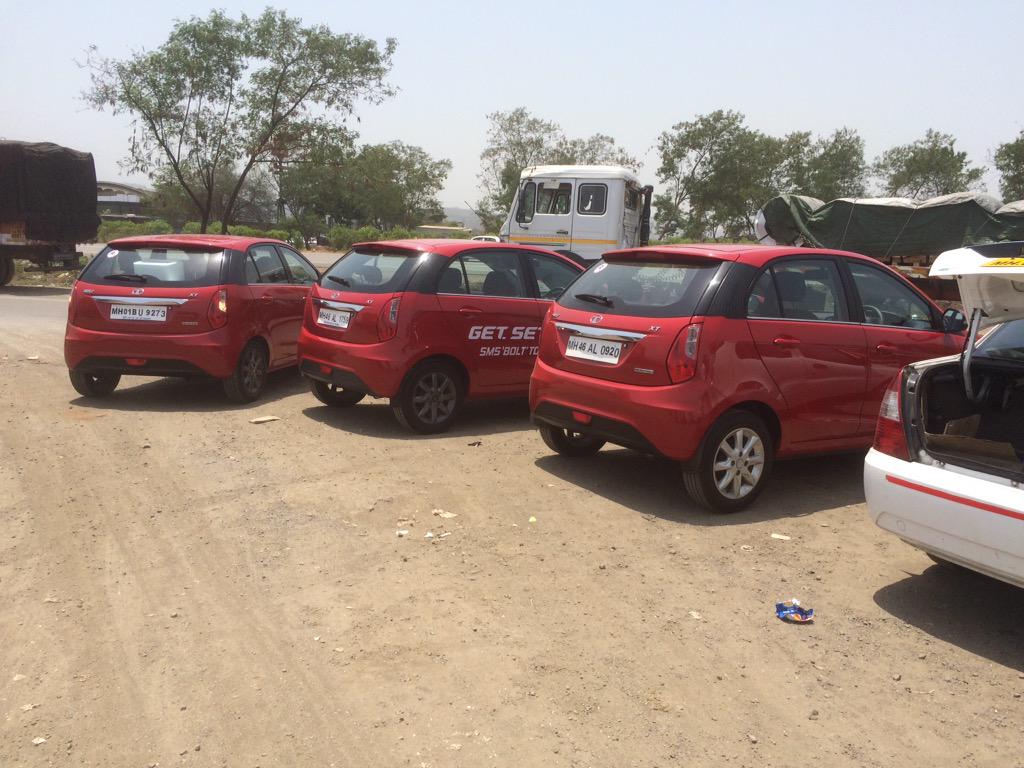 Lonavla is a Hill Station, situated approximately 120kms from Bombay and takes roughly over an hour by road to reach. After vrooming through multiple tunnels, meandering through curvy paths, we reached out first pit stop. The short drive next, was to Triose Plaza for lunch break and video-interview activity. We all relaxed, chatted, tweeted, ate, gave interviews - time just flew; while the Bolts took a breather.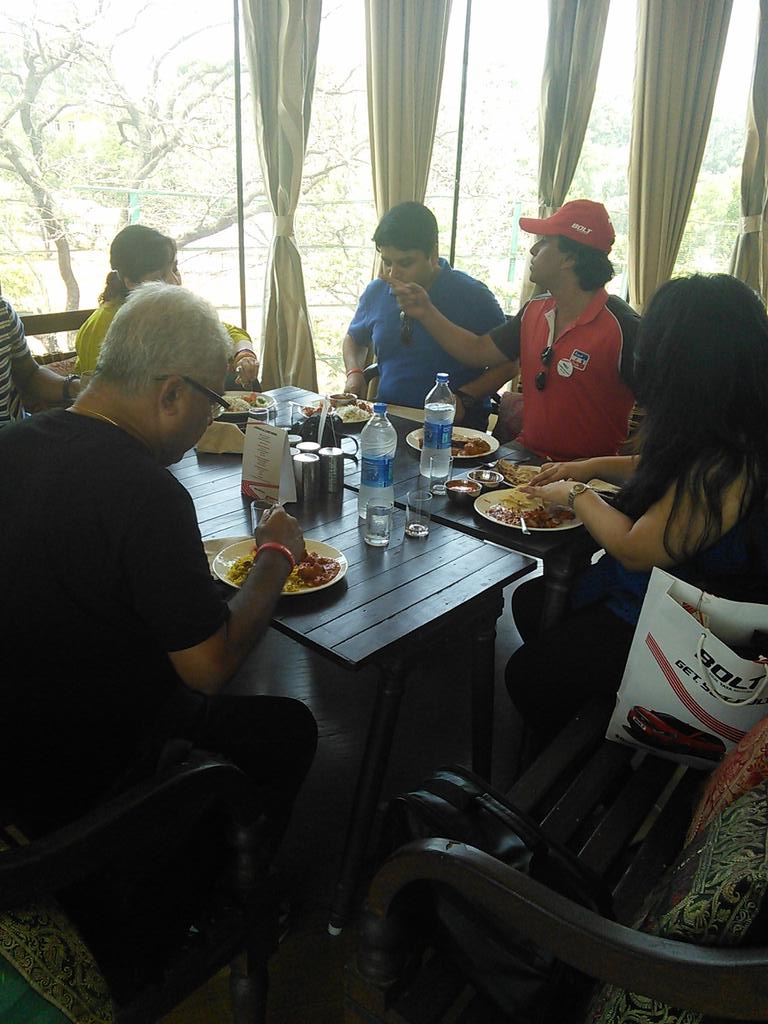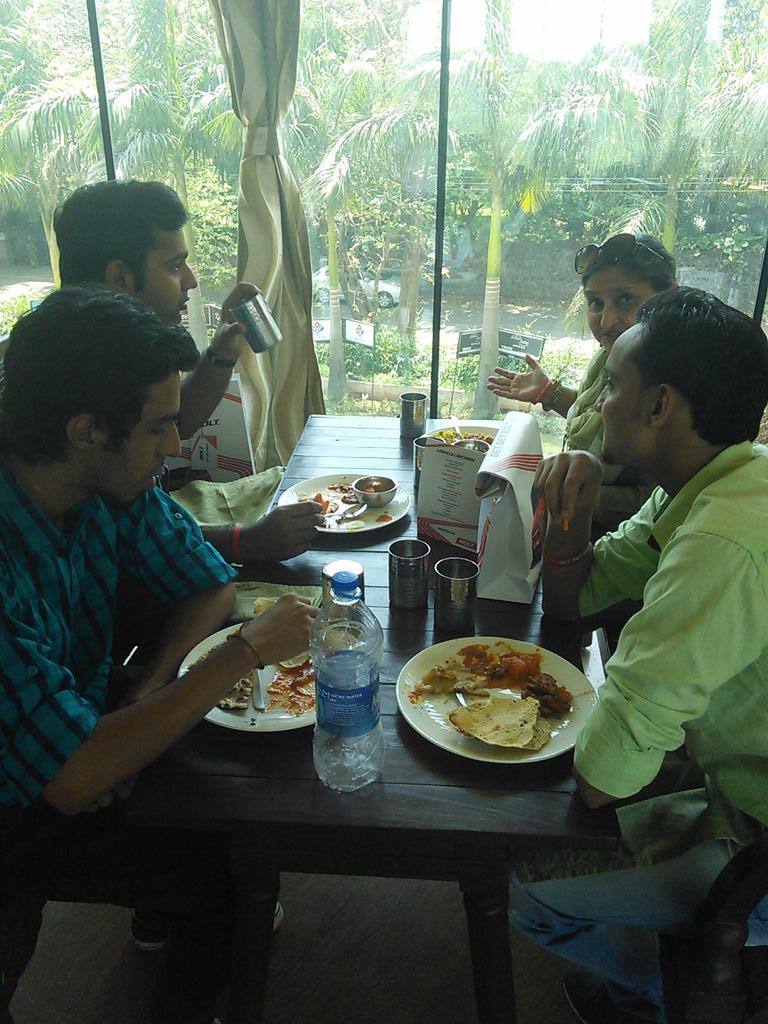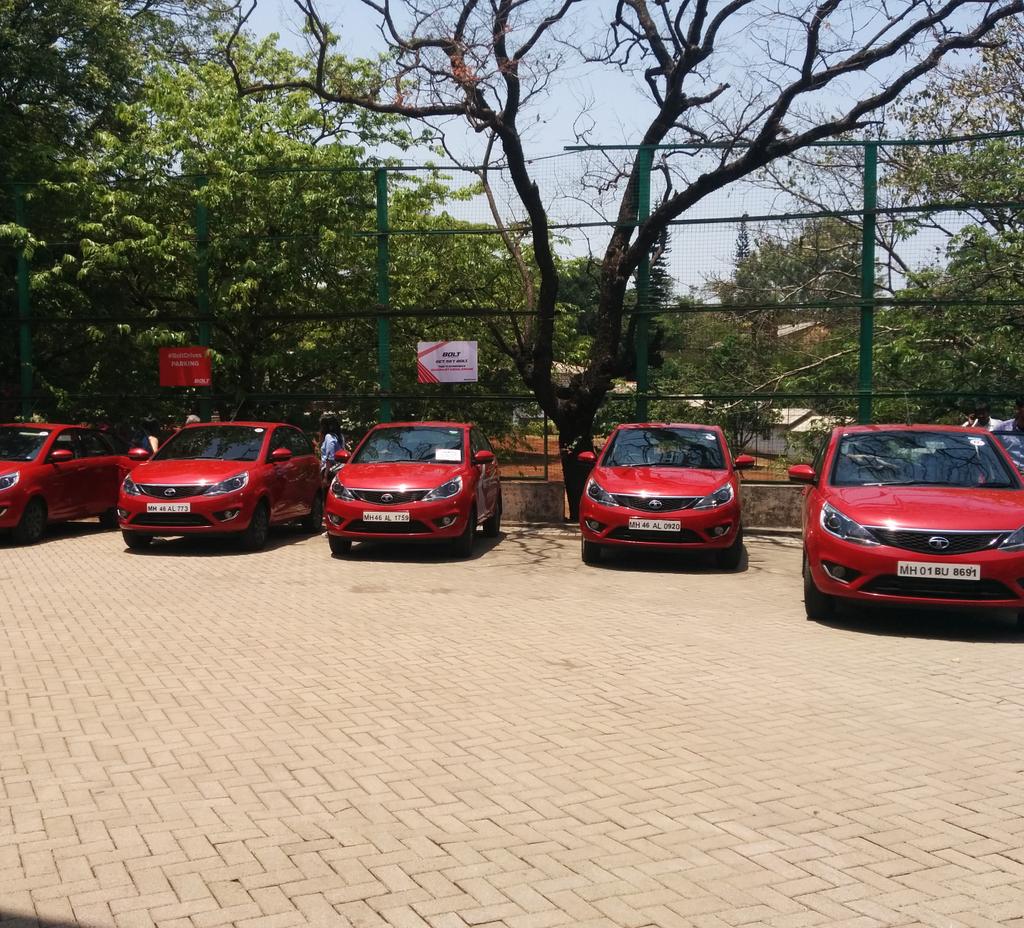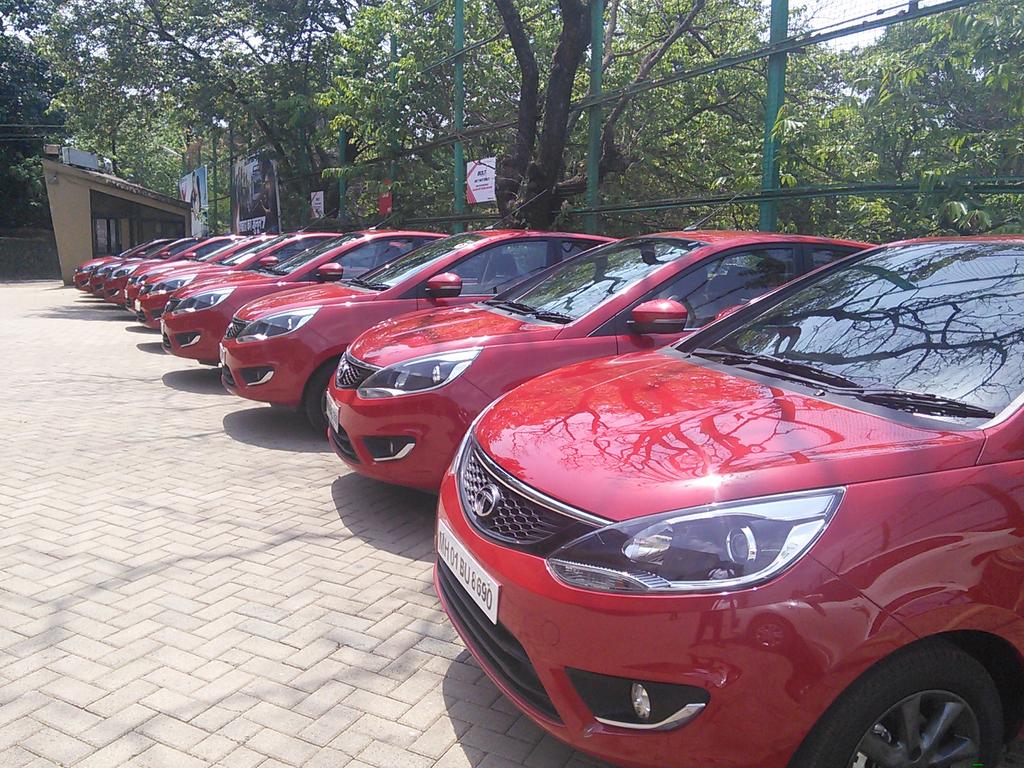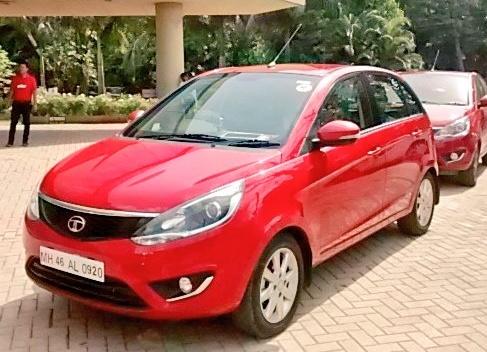 Ah...in all these we also had the #BoltDrive hashtag trending amongst top 5 in India. Whole India had joined us in our adventure. Our drive next was to Tiger Point, and I took the rear seat this time and enjoyed the rest of the way as a passenger. Though, there were three of us sitting in the back seat, there was ample room and leg space, and the seats were snugly comfortable ~ designed to hug your contours. The interiors of the car looks brilliant. The drive up-hill was so cozy, I loved every moment of it, along with enjoying the majestic views outside.



..¸¸.•*¨*•♫♪¸¸.•*¨*•♫♪¸¸

"Trending India:11:50 AM IST" 1. #KisaanVirodhiNarendraModi 2. #????????? 3. #aMileForHer 4. #BoltDrives

— TrendieIN - Trends (@TrendieIN) April 19, 2015

Good things do come to an end after all. So, after posing and clicking selfies to our heart's content at Tiger's Point, we were to drive back. It was very hot outside, so naturally I loved climbing back into the comfort and coolness of the Bolt and being driven safely by an expert Tata Motors driver.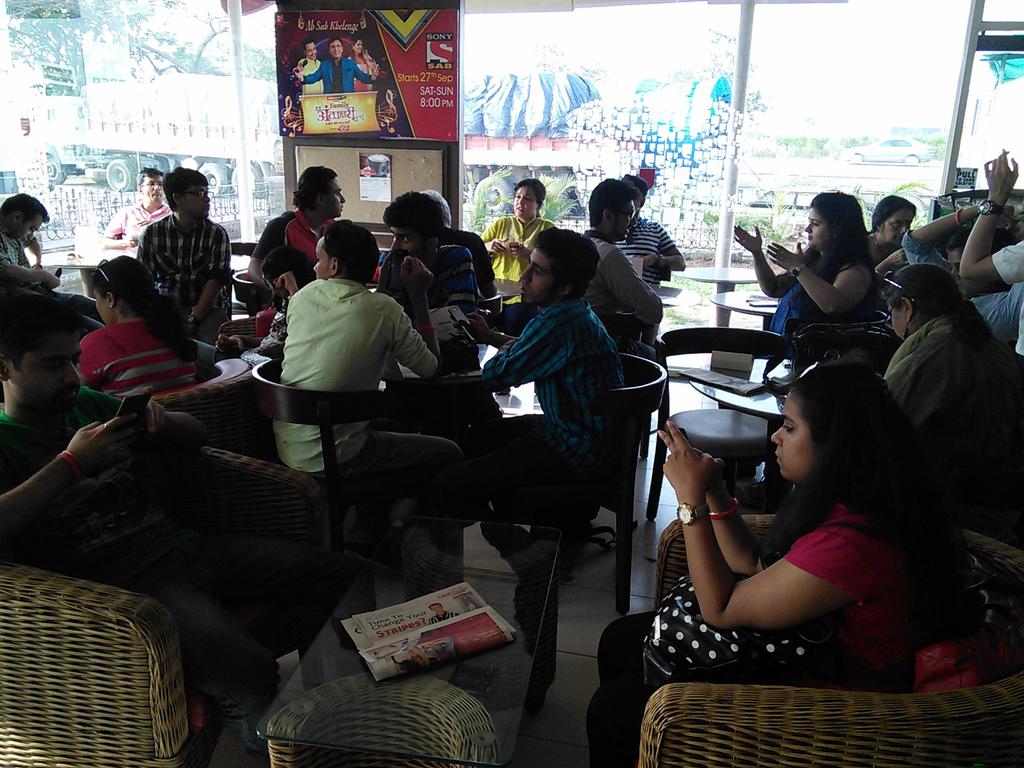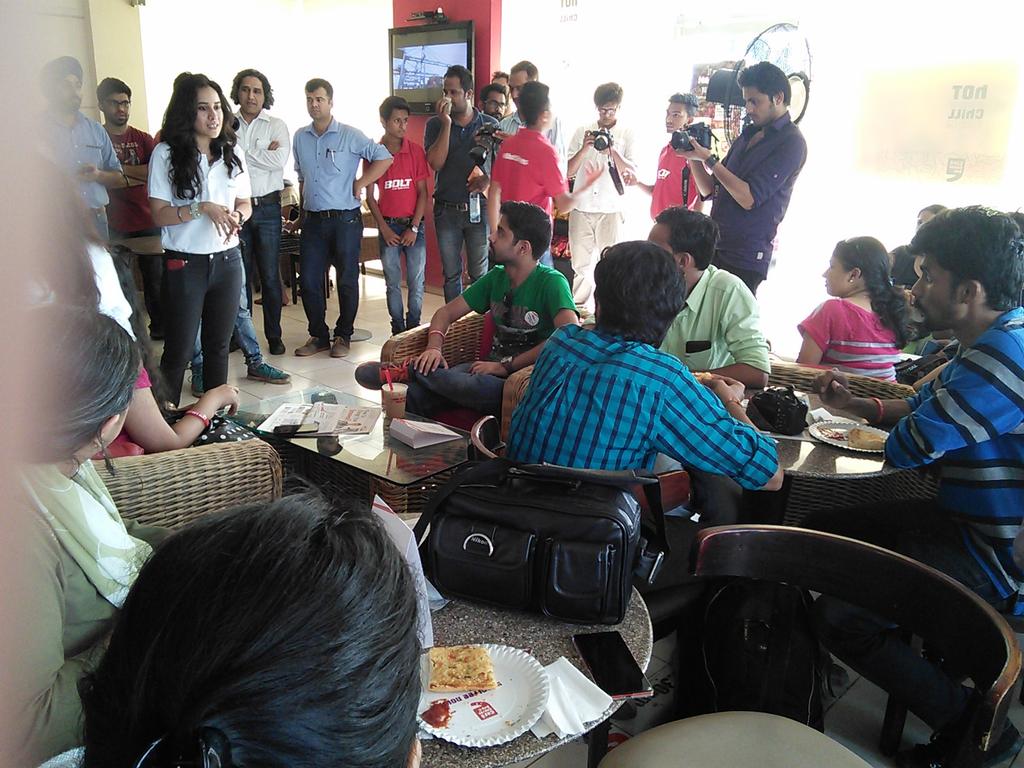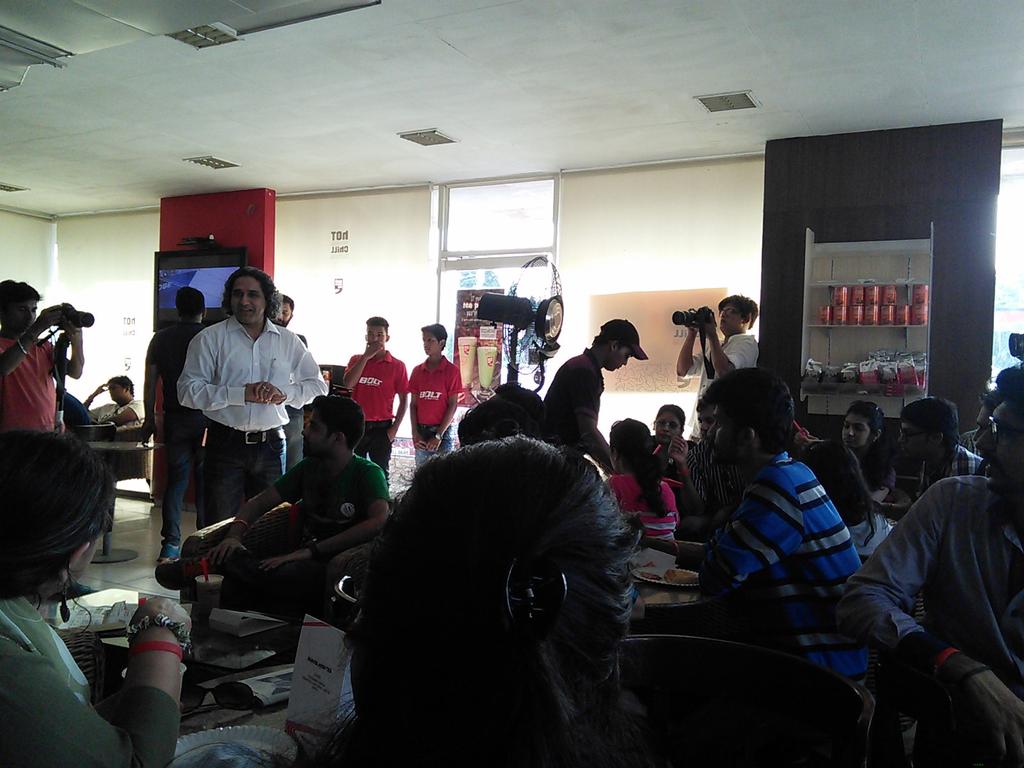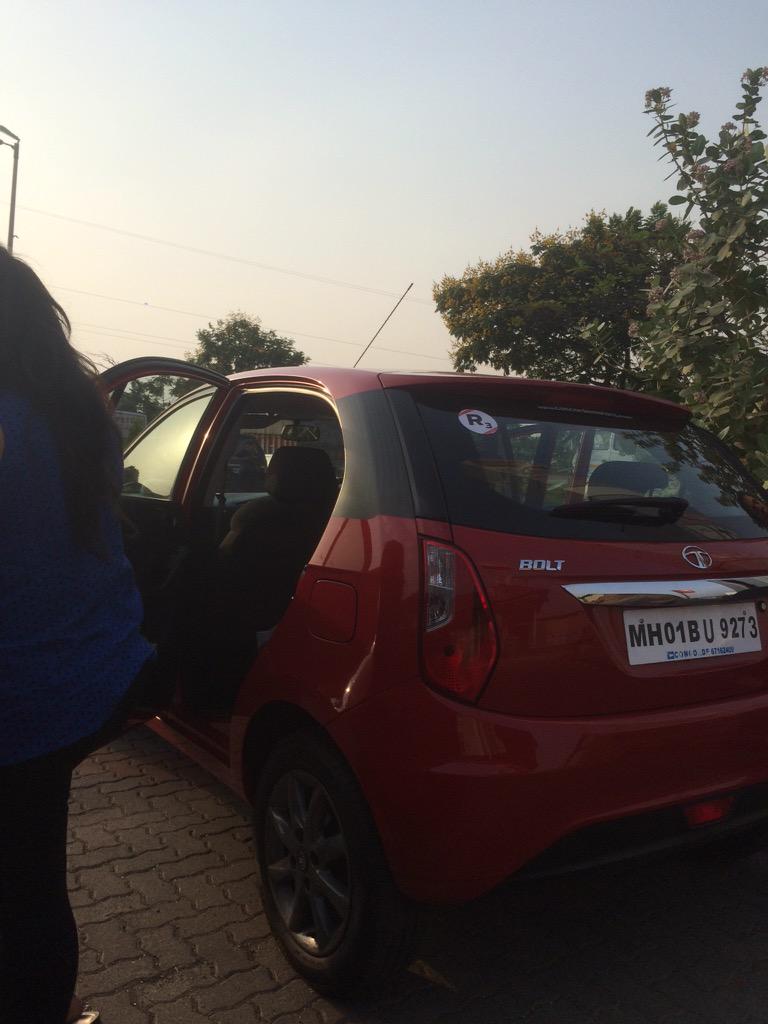 We halted at Panvel's Cafe Coffee Day for a quick bite wherein the twitter winners were declared. Towards evening, as the sun slowly set in the western horizon, we reached the Mumbai-Pune Expressway again, and soon our homes too. The whole drive was very well organized ( by Tata Motors, Blogadda & Wizcraft ), and ensured everyone had lots of fun along the way. Many thanks for this Boltsome adventure :-)



..¸¸.•*¨*•♫♪¸¸.•*¨*•♫♪¸¸

Pin It Now!
❤❀❤

Stay Connected & Follow my Updates on the blog's GFC | GOOGLE+ | FACEBOOK | TWITTER | BLOGLOVIN | NETWORKEDBLOGS
---