The gun-shots were finally over; it was all quiet now when just moments ago it was utter chaos; Sussie looked around getting up slowly from the corner where she hid.
Police had everything under-control; they shot each one of the terrorists down, who held the Mall hostage.
With a
lump
in her throat, Sussie remembered how one of the terrorists had almost caught her from behind.
Nervous
, she gulped, too afraid to make any noise, but, everything was back to normal…
until…
Puzzled
, she saw a body lying,
dead
; it was her –
too late
, she'd been already sucked into
waves
of after-live.
❤❀❤
This 100 words post is for Friday Fictioneers ( Image Copyright – © Kent Bonham )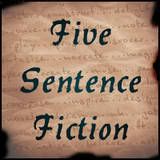 Pin It Now!
Copyright 2015 © Nandini Deka
Stay Connected & Follow my Updates on the blog's GFC | GOOGLE+ | FACEBOOK | TWITTER | BLOGLOVIN | NETWORKEDBLOGS
---