"Never keep the iron on, I must've told you thousands of times, Gini. But you never remember a word I say," Her mother's voice still rang in her ears.
A tear slowly trickled down her eyes, as she sat
isolated
on the steps of the local library.
Gini remembered her mother's warnings, only she'd never be by her side again.
Infact, as she looked around the smoke engulfed town, Gini shuddered at what her one mistake caused; it hadn't spared her mother or anyone.
If only she didn't keep the iron on; the souls gathered around her, would never forgive.
❤❀❤
This 5 sentence 100 words post is for Friday Fictioneers - ( Image Copyright – © Roger Bultot ) & lilliemcferrin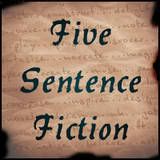 Pin It Now!
Copyright 2015 © Nandini Deka
Stay Connected & Follow my Updates on the blog's GFC | GOOGLE+ | FACEBOOK | TWITTER | BLOGLOVIN | NETWORKEDBLOGS
---