Ablaze
with fury with her cave-community, Rosy the she-bear, packed her stuff and headed to human civilization to start a new life.
Oh, how she loved the human-life and dreamt to be one herself ~ humans were after all the most civilized lot.
However, when she reached the civilization, she only observed unrest,
rabid
jealously and wars between humans; her thoughts began changing drastically.
When she saw an
entrance
door, leading to nowhere, up in a building, Rosy realized that humans had lost it completely.
She longed for her own community; they were simple-uncivilized-folks, but had
deep
love for each other.
❤❀❤
This 5 sentence 100 words post is for Friday Fictioneers - ( Image Copyright – © Lauren Moscato ) & lilliemcferrin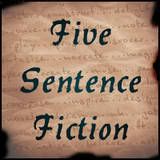 Pin It Now!
Copyright 2015 © Nandini Deka
Stay Connected & Follow my Updates on the blog's GFC | GOOGLE+ | FACEBOOK | TWITTER | BLOGLOVIN | NETWORKEDBLOGS
---