She loved him, she really did; and trusted him
too
wholeheartedly, ever since, he swept her off her feet
virtually
, where they had first met ~ on a dating-site.
His talks were so endearing, that she wanted to take their relationship to the next more physical level; as in face to face.
A huge gamble it was, she knew; but her heart urged on even though her mind was still hesitant.
He had called her in that isolated place,
to meet
~ their very first date.
Without anymore thought, she went;
if only she knew, he was a vindictive homicide!
❤❀❤
This 5 sentence 100 words post is for Friday Fictioneers - ( Image Copyright – © Rachel Bjerke ) & lilliemcferrin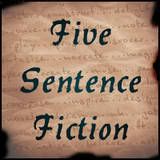 Pin It Now!
Copyright 2015 © Nandini Deka
Stay Connected & Follow my Updates on the blog's GFC | GOOGLE+ | FACEBOOK | TWITTER | BLOGLOVIN | NETWORKEDBLOGS
---