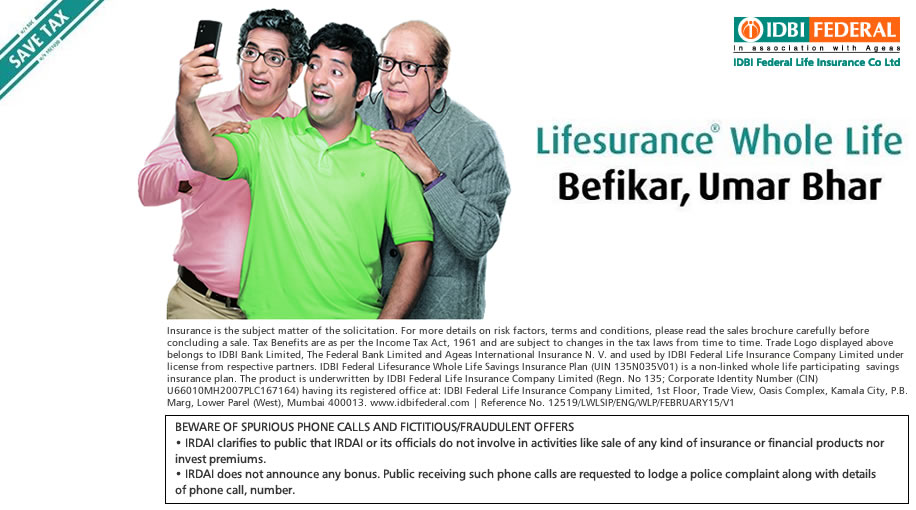 ..¸¸.•*¨*•♫♪¸¸.•*¨*•♫♪¸¸


This world is beautiful and we are the very fortunate ones who have been gifted the precious gift of 'life' to witness and experience it all. However, like all good things come to an end, our lives have an expiry date as well. The date may not be clearly written, but expires it does. And sometimes very suddenly too, without any prior warning! We're that fragile. While it may seem unfair, take a look at history. If previous generations didn't perish we wouldn't have been here. And if we don't perish, future ones won't come. And the size and resources of the earth is so, that this recycling of birth and death is very important. The Almighty has made everything with some planning. So, we can't really complain. Thus, that makes the limited time we've got – all the more precious.

We have so many things to do, so many dreams and goals to achieve, so many wishes to fulfill, so many bucket-lists to strike out as 'done' – in such short span of time. At times, we wonder if we can really do those things, because, many can be simply out of our reach or seem impossible, and thus, they end up in some back corners of our priority list. Till recently, I was totally clueless about things like mutual funds, insurance policies etc. I used to think they are completely useless stuff, and not for me at all; so, never paid any attention. But, I saw the recent IDBI Federal Insurance advt ( see video below ), and it made me really think. Is it really possible, that with adequate planning and an insurance policy we can indeed do things that we have left lying in some remote chambers of our wish-list? Getting 'smart' and 'informed' is the key, so, I'd definitely look it up more in details and invest in a policy suiting me, at the earliest.

My bucket-list is quite long. And I have tones of things I'd love to do if I'm #BekifarUmarBhar with IDBI Federal Lifesurance Whole Life policy – where, as per the advertorial, is guaranteed that, in this policy, after premium finishes or matures one gets a good solid amount, and the life-cover of the policy holder continues till he is 100 years old, ( even after getting the amount ); and that too, without having to pay any more premium even after getting the first payment. Isn't that amazing news?



..¸¸.•*¨*•♫♪¸¸.•*¨*•♫♪¸¸

So, without any further delay, here's my bucket list –

1. Travel around the World – Travel is one of the most expensive of hobbies, but the nomad that I am, it is something I yearn to do all the time. I keep looking out for chances to trot about. There are so many exotic places to see, adventures to do and things to try out in this amazing world. My life would be meaningless if I don't see every corner of this world or atleast as much as I can, within the short life I've been gifted with. So, with my life secured with the Whole Life Policy of IDBI, I'd immediately start my backpacking journey. And, yes I'd love to blog all my journeys :-)

2. Do a Rock Concert and bring out my Next Album – Many people know that I also dabble in music. But, I've not been able to devote more time to it. I've done bit of shows in the past, but many things of late has held me back, one of which is monetary concern too. Yeah, we do have to invest a huge sum in bringing out an album itself. I did invest in one, in the past, and the whole process made me so aware that it's not a child's play. So, I'm quite hesitant in bringing out another anytime soon. Plus, as a musician, a massive concert is always a cherished dream for many. So, if my life is secured with a proper policy, I can give my dreams a reality soon. And no small concert it'll be. I love the Micheal Jackson kinda super-extravagant one ;-)

3. Cook like a Pro and be invited to Top Cookery Show on Earth – As much as I love food, cooking is always one thing I've tried to escape. I've always preferred to take the easy way out, and cooked the simplest of things or ordered them from home-deliveries instead. I want to challenge myself, and invest more time in this more sort-of art. Yes, cooking is really an art! I intend to be perfect in it, and improve so much that I'm invited to share my own recipe in the most popular cookery show on earth.

4. Write a Bestseller Book – Preferably my autobiography. With all the amazing things I've done, mindboggling experiences I've had; writing a book is a must. Being a blogger, one knows that my natural affinity lies towards writing. But in blogging, I don't write too much of my personal life. That is only reserved for my autobiography. And I want it to be the bestseller, ranking top in all of World's Top book charts. Where top leaders too crave for my autograph – ah, now that's a rocking dream or what!

5. Do the Sky-Jump and Conquer my Fear - My first wish was travel and do all possible adventures those trips allows. But this is different. This is mother of all adventures. I've always looked with awe and respect, at all those those who've done this high-risk thrill and made it out alive. I'm scared of heights and barely being on roof of a high-rise structure, makes me dizzy. I want to conquer this fear of heights and do the dare atleast once. It needs tremendous will-power and courage. So, before I die, this is definitely one of my main wishes that I want to fulfil and of course, with the security that IDBI Lifesurance Whole Life Policy guarantees, once I make it alive and conquer my fears - I'll live rest of my life #BekifarUmarBhar!



..¸¸.•*¨*•♫♪¸¸.•*¨*•♫♪¸¸
Pin It Now!
❤❀❤

Live The Life You Have Always Dreamed Of! Everyone has their own share of hopes, dreams and aspirations that drive them to pursue their goals. Imagine a life without any constraints, nothing to hold you back. The top 5 things on my Bucket List that I would do if I were #BefikarUmarBhar
Stay Connected & Follow my Updates on the blog's GFC | GOOGLE+ | FACEBOOK | TWITTER | BLOGLOVIN | NETWORKEDBLOGS
---