Source - http://commons.wikimedia.org/wiki/File:Forgotten_umbrella.jpg
She walked this very path, that morning; clutching the umbrella in her hands, hurrying through her daily errands.
This short-cut was prohibited, and warned off for civilians; too many rumours floated abound
especially
about that particular time.
Getting late, as she was that day, that lane was her fate she had to take; ignoring rumours strife.
Unawares of the 'portal' time, she walked in a hurry, slowly noticing weird changes happening around.
As she walked fast, the portal slowly opened wide, sucking her in before she could escape; the rumours came true ~ only her umbrella escaped, broken and left
forgotten
.
❤❀❤
This 5 line post is for @lilliemcferrin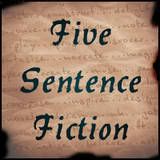 Pin It Now!
Copyright 2015 © Nandini Deka
Stay Connected & Follow my Updates on the blog's GFC | GOOGLE+ | FACEBOOK | TWITTER | BLOGLOVIN | NETWORKEDBLOGS
---