At the crux of life's inter-junction; at that age of losing youth forever; in her desperation to experience the bliss of motherhood; she, a spinster – all of forty years went from sages, fakirs and all the holy men she could find, in the hopes of her only wish being fulfilled.
But a new life cannot be created merely through prayers or blessings; it needed the union of two bodies as well; which, for a virgin like her
still a spinster
was impossible unless she succumbed.
Having saved herself for her true love
that till date had never come across
, it was a sheer un-achievable wish she dreamt of fulfilling
until…
Hesitantly, she had walked into the Ashram, one she had heard so many wild rumours about, but one who's Guru had a swarm of devotees that swore by his name and believed him to be God himself ~ bearing testimonies of their wishes being fulfilled.
Would he fulfill her wish too; she knew the compromises ~ had heard those rumours
all too often
; but her desire of being a mother was now aching to be fulfilled, hence, she made the final
offering
~ her body;
she succumbed.
❤❀❤
This 5 line post is for @lilliemcferrin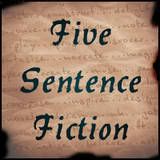 Pin It Now!
Copyright 2015 © Nandini Deka
Stay Connected & Follow my Updates on the blog's GFC | GOOGLE+ | FACEBOOK | TWITTER | BLOGLOVIN | NETWORKEDBLOGS
---