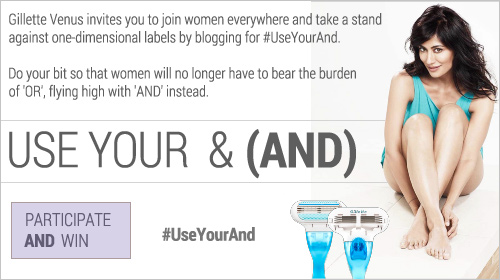 ..¸¸.•*¨*•♫♪¸¸.•*¨*•♫♪¸¸


"Mummy hurry, we'll reach home late," young Barun pulled at Malti's saree pallu, "I'm feeling hungry too and dad will be back from office."

Clutching the grocery bag in her hands, Malti stood in awe as she spotted her favourite travel writer on the Television screen, in a shop, giving interview after a recent Antarctica Marathon. Her whole life, Malti had admired this amazing woman, who had touched the pinnacle of success while still young. She was an icon in true sense. Malti reminisced, how she used to dream to be a world-renowned travel writer herself and roam the whole world; to every corner of this majestic globe that God had created. When in school/college, she used to take part in all the study-trips, organized by her institutes; eager to visit new places and learn about them. Infact, she wanted to spend her whole life as a nomad, live a bohemian lifestyle. It was so cool. But alas, coming from a small middle-class family, her dreams were snapped when her parents searched a groom for her. She couldn't go with her heart and rebel, so she surrendered to her fate.

Manish was a good natured man, though a bit orthodox. Being from middle-class, and brought up in a conservative family, his expectations of a wife was one who would simply be a mother to his kids, stay at home and raise a family. Indeed, he took care and there was nothing really Malti could complain of, except that her dreams to see the world and write her experiences were cut short. Whenever Manish took the family on short holidays that were rare, she used to secretly write down the things they saw, did and experienced; along with neatly arranging the photographs – maintaining a scrapbook of sorts. But one that she kept as a secret, which only she knew about.

And only recently she had learnt to use her teenage son's computer and came across the concept of blogs. Taking on a pseudo-name, she started uploading her old scrapbook-scribblings on it, as an experiment. She started receiving a few visitors, when she listed her blog on a blogging community called Blogadda. The comments posted on her blog used to thrill her no end. All these she did when she was alone at home, when both her son and husband were away; in either school or office. With time, her blog grew somewhat popular. And when she won a travel contest that she had entered in jest, people thronged her blog, complimenting her; some even envying her. Would she finally become like her icon, renowned? Malti stared transfixed at the television screen, rooted to her spot. Her happiness on the win knew no bounds, but somewhere inside, she was nervous too, and very unsure. Should she tell her husband about the contest win? What would be his reaction? Will he blast at her for ignoring her household work and playing in the computer instead?

"Mummy hurryyyyyyyyyy," Barun's impatient shriek distracted her from her gaze and thoughts.
'Yes, Barun. Let's go," she said. It was a luxury family trip to France, she had won. She'd have to tell her husband about it. This was her chance, she won't let go of her dreams again. She won't be stuck all her life as merely a housewife. She'll tell about her blog to her husband. She wanted to go to France and write her experience on her blog. She wouldn't be limited to just being a wife anymore. She wanted to be a wife, AND a mother, AND a famed travel blogger! Its high time she took a stand for herself and not be labelled or limited, she thought. Opportunity was knocking at her door, and she'll accept it, she decided. With a confident smile, prepared to tackle any consequence her confession would lead to, Malti walked home that day with a spring in her step.



..¸¸.•*¨*•♫♪¸¸.•*¨*•♫♪¸¸


Theme - #UseYourAnd ~ Journey from 'OR' to 'AND' - Your story of how you took charge of life and made a choice, not a compromise. When you refused to choose one thing OR the other, and instead followed your heart. A story that defines #UseYourAnd.
Pin It Now!
❤❀❤


( Images - Google )
Stay Connected & Follow my Updates on the blog's GFC | GOOGLE+ | FACEBOOK | TWITTER | BLOGLOVIN | NETWORKEDBLOGS
---