'
Fresh
-Start'! She had marked the same, last year too; made resolutions plenty, promising to keep them all.
Flashed the same status everywhere, announcing from roof-tops – her prime resolution ~ to stop smoking and take care of her health.
The year slowly dragged, she huffed and puffed; ciggies and also life, resolution took a backseat.
"You're smoking like a chimney; don't look too well either - weak, dark-circles and coughing non-stop; whatever happened to that promise of yours to quit?" her friend was concerned.
Yes, she was unwell; cancer – her doctor had said;
but, was it was too late to start afresh?
❤❀❤
This 100 words 5 line post is for @lilliemcferrin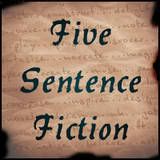 Pin It Now!
Copyright 2015 © Nandini Deka
Stay Connected & Follow my Updates on the blog's GFC | GOOGLE+ | FACEBOOK | TWITTER | BLOGLOVIN | NETWORKEDBLOGS
---