Source - Here!
"the prince and the princess then lived happily ever after…,"
Tara watched her son's sleeping face as she wrapped up his
bedtime
story; he always fell asleep halfway through it.
With a sigh she tucked him, before glancing one last time fondly; she then switched off the light and left the room.
She hurriedly had a shower, before going over to the closet; she wouldn't need the nightie anyways, so she pulled her minis instead.
In her dresser, she put on her make-up and dabbed perfume all over her body, hoping, she stilled looked attractive enough; but the stormy night outside didn't give a good sign though.
No it wasn't a party she was getting ready for; if she didn't hurry she might not get any customer that night – fearing that, she hurried outside leaving her beloved son alone; when it was bedtime for all her work started ~
tough life of a hooker.
❤❀❤
This 5 line post is for @lilliemcferrin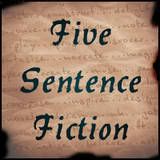 Pin It Now!
Copyright 2015 © Nandini Deka
Stay Connected & Follow my Updates on the blog's GFC | GOOGLE+ | FACEBOOK | TWITTER | BLOGLOVIN | NETWORKEDBLOGS
---