It was Christmas season and everyone was enjoying in a
jolly
mood, except 'Pingu', the little pup.
Someone was missing from the party and only he seemed to be aware.
It wasn't the first time; this has been the story repeating itself since past 2 years.
Every Christmas Pingu would stand on his hinds, waiting eagerly, clutching any wrapped gift he'd find, between his sharp canines.
Pingu waited every year for his old master to come back and take him home, from the dog pound, where he was left for adoption – but alas, he didn't know he was abandoned forever!
❤❀❤
This 100 words 5 line post is for @lilliemcferrin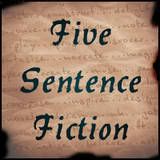 Pin It Now!
Copyright 2014 © Nandini Deka
Stay Connected & Follow my Updates on the blog's GFC | GOOGLE+ | FACEBOOK | TWITTER | BLOGLOVIN | NETWORKEDBLOGS
---