She looked at him as he packed his belongings; she dreaded this day ~
his memory was back
!
She had found him 3 months ago by the river-side, wounded and unconscious; she healed him with love and care.
In due time, they became fond of each other and married.
He remembered nothing of his past; only she was aware of his bag full of grenades and cartridges ~ an enemy soldier.
Today, he realized who he was and pointed the gun on her head; and shot ~ unaware, she was carrying his child as he went back to
conflict
zone.
❤❀❤
This 100 word 5 sentence post is for FSF@Lilliemcferrin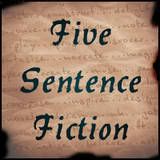 Pin It Now!
Copyright 2014 © Nandini Deka
Stay Connected & Follow my Updates on the blog's GFC | GOOGLE+ | FACEBOOK | TWITTER | BLOGLOVIN | NETWORKEDBLOGS
---