Two Cameras. Two Kids. And a very different 'City of Dreams.'

KOSHISH ~ Read the Half-Story - Here!

Certain things that we generally take for granted, can be so dear, meaningful and life-changing for others, I realized, when I saw the DoRight Half-Stories video. God or almighty or whoever is up there, plays some strange tricks with us. While he gives some of us all the privileges, he snatches a lot from others. Yet, though we feel we have it all, those unfortunates ones maybe gifted with something we totally lack. In our daily lives, we've almost become insensitive to many things, yet for these people everything we tend to ignore, or take for granted may have such a deeper meaning. They are very sensitive. They sense and observe things much more closely than us, and from a totally different perspective too!

Even something as mundane as a camera ( for us ), can be so precious for these people. We have our DSLR, phone-cam, webcam etc and play around with them like toys, yet for these people, these objects are some serious tools to reach out to the world - to tell their stories. Yes, unlike us they cannot hear/speak - so a camera becomes an important vehicle for them to emote, to express.

The school for the deaf and mute, Koshish ( in Bombay ), have been doing a tremendous job in training these children and helping them not just with the different modes of hearing/speaking aids, but also aims to eventually make them stand on their own feet. The mission is highly touching, applaudable, inspirational and motivating. And the video has moved me totally. Come, lets be part of their and other's half-stories, picked up from Dharamsala to Guwahati, traversing the length and breadth of this country. Lets complete them or atleast make a humble effort and put some smiles in their faces and do right. It really feels good, I tell ya! :-)



¸¸.•*¨*•♫♪¸¸.•*¨*•♫♪¸¸

Pin It Now!
❤❀❤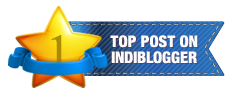 This post is part of
Journey of Doing Right
initiative in association with
Indiblogger.in
| Liked it? Then please
'VOTE'
for it >>
HERE
and help spread the message :-)
Half Stories - the Journey of Doing Right, is a 2000 km journey across India that aims to find and film everyday stories of everyday people. Real stories of obstacles, sacrifices and challenges. Stories that need your help for them to have a better ending, giving you a chance to complete the other half! It's time to #DoRight!
---