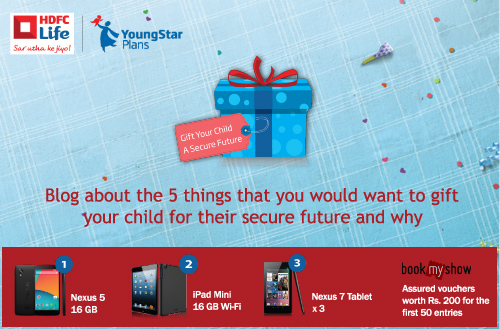 Five gifts I think, are a number far too less,
Cos' I wanna shower my child with 1001+ gifts...

When you are in my womb,
I'd like to gift you warmth and plenty nutrition,
So that when you come out, you're naturally immune and strong…
I'll gift no-distinction whether you're boy or girl,
Cos' for me every child is precious – a gift from God.

When you are a baby,
Crawling or right up till first walk stage,
I'd like to gift you love, kisses, hugs and toys in abundance…
When you're in school, all set to face the world,
I'd like to gift you education
That's much more, than simply bookish knowledge…
I'll encourage you in sports and other cultural activities,
So that you can explore all possibilities.

Every mother thinks and prays for her child's better future,
To make them self-reliant, brave and a citizen worthier,
Gift them values – imbibed, both moral and social,
To respect all and be a caring human.
Always speak truth no matter how bitter it is;
Be confident and a go-getter, setting high standards.

The world is harsh and fortunes quite fickle, many times,
Thus, I'd like to secure my child with gift of good security and insurance,
Yes, I want them to achieve all with their own hard work,
But trusted security like Life's Youngster Plan,
Is truly 'Sar Utha Ke jiyo', and always welcome!
¸¸.•*¨*•♫♪¸¸.•*¨*•♫♪¸¸
Pin It Now!
❤❀❤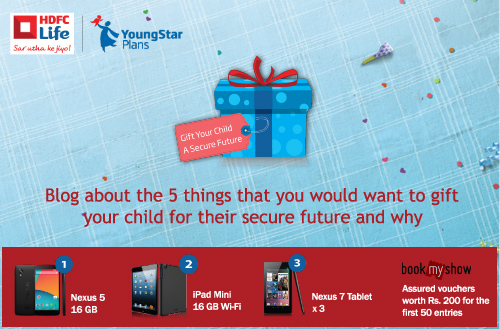 ---