Couple of days back when the above poster greeted me in my mail box, I blinked a few times in disbelief. It was from the Indiblogger Team, whose Xtreme Meet I had attended a while back held with TataMotors. Of course I wanted to jump and accept the invitation instantly, but the location left me undecided. So when next day I got a call from IB and assurance that there'll be pick up and drop, only then did I finally jump and accept. I was thrilled no doubt.
I'm no big fan of bollywood, but I've always appreciated Anil Kapoor's movies/acting and practically grew up on his movies. Plus, this was a totally different blogging activity which tickled my curiosity no end.
The D-Day came soon and as planned I jumped to the local I got, to Dadar, where all of us were to assemble. And soon #Mission24 started, vroooming us off to the "secret" location.
I met my co-indibloggers ( Meghana, Vaisakhi, Deepti and Punit ) and we boarded the bus and by noon we reached Pimpri, Pune; of course after scaling the serene hills of Lonavla on the way.

As we reached the gates of the Tata Plant, I was quite awestruck at the massiveness of the area, lined with tall trees. Its so huge that it is a mini town in itself. We were taken to the main building where Anil Kapoor had already arrived. There was quite a frenzy of sorts and we felt as though we were with the paparazzi too. We sat in one of the open safari jeeps, that would ride behind Anil Kapoor's vehicle, as we tour the entire plant. It was an exciting affair. All employees were lined up to have a glimpse of the super star. We were told that many descendents of the Tata employees too join in quite young and get various training for the job.



While on tour, we got glimpse of some vintage car of 1926 as well as Tata's first Indica model of 1998. There are many sections and departments scattered all around the place, having different functions eg. Press Room, Assembly Room, Chassis etc many more which caters to each and every part of the different vehicles that are manufactured ( all separately ) from scratch in the plant. Tata Motors manufactures big as well as small vehicles - so from big Trucks ( army/lorries/bus/cargos/tankers etc ) to the Nano everything is manufactured, assembled and ultimately marketed from the plant. I was intrigued to see a library hall in the midst of it all too. There is also a special cafeteria for the employees.
There are speed and testing tracks for both the heavy vehicles as well as small, with different kinds of hurdles in them, so that the vehicles can be thoroughly tested.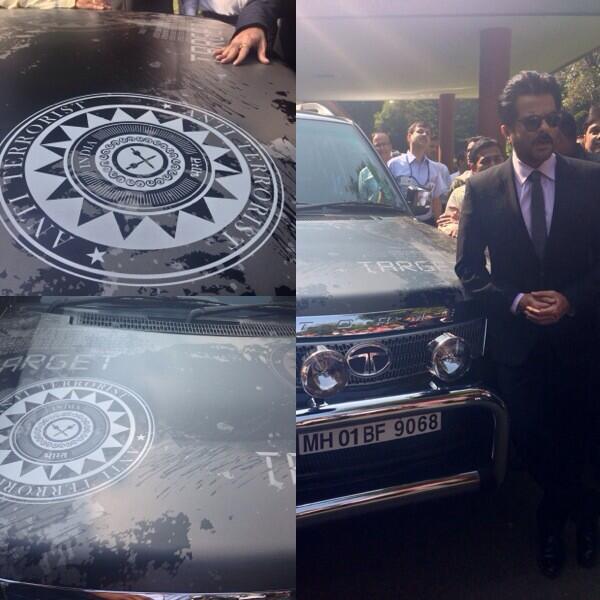 CHECK MORE PHOTOS - HERE


After the short overwhelming tour of the plant, we were then driven to the Lake House ( a few minutes distance away from the plant ), which is a really picturesque place owned by the Tata group, wherein they invite celebrities for various events. The place, the greenery and the lake with fountains and ducks, was too mesmerizing - a delightful sight!

Anil Kapoor finally came on stage which was announced by a chirpy hostess. He spoke about his show "24" on Colors and the Tata Safari's association with it. He also mentioned that the #Mission24 game series have seen tremendous sales which is growing everyday - and is bigger than any movie/television currently. He answered few questions too from the audience, of how he felt about the place, to which he replied that he was amazed and overwhelmed himself seeing how from barren land such mighty plant had come up. He praised those who worked so hard to make the place a success. There was another question, which was quite an obvious one - how he maintained to look so young. He answered how his grandfather infuenced him a lot since young, by taking long walks everyday and enjoying everything in moderation - that even in age of 96 he was able to enjoy desserts. He also mentioned that the Tata Safari too enhanced his looks further in the series. He was asked to mouth a few dialogues, to which he replied that the show was too serious and honest to have filmy flowery dialogues that he often uses in many of his movies. In the show 24, everything is kept as real as possible.
He also awarded few of Tata dealers for their performance ( sales seemed to have spiked and reached 30% increase ever since "24" went on air ). He then greeted the bloggers and social media contest winners who were called on stage for a "handshake" with the star.

Jai Singh Rathod of the series "24" a.k.a Anil Kapoor was presented with a jacket ( which he wore instantly ) and keys of a special edition of the Safari Storm by Mr Ankush Arora, Sr. Vice President, Passenger Vehicle Business Unit. Tata Motors is the official sponsor of the hit anti-terrorist series 24 staring Anil Kapoor.
We had lunch and then headed back home :-) Its bit of a deja vu that my 'I am Explorer' contest post has Anil Kapoor/ Mr. India all over it. Coincidence?

What I liked about the Event :

The overall Hosting by TataMotors.

The Location, the Ambience.

Cordial behaviour by the social-media staff of TataMotors.
( who were with us the whole trip )

The Food too!

Jai Singh Rathod!

What I disliked about the Event :

As was clearly mentioned in the invite - "THE EXCLUSIVE LUNCH WITH ANIL KAPOOR" simply didn't happen! That was a bit let down.



¸¸.•*¨*•♫♪¸¸.•*¨*•♫♪¸¸
Pin It Now!
❤❀❤


THE "SAY CHEEZE" MOMENT WITH ANIL KAPOOR
¸¸.•*¨*•♫♪¸¸.•*¨*•♫♪¸¸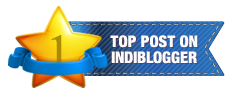 ---