Theme for Aug 23, 2013 'WOW' : '3 words, 1 story!'
Your post should contain the three words, earphones, cough syrup and prank. Weave a story and try and keep these words a substantial part of the story.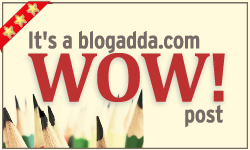 "There you are, again lost in your hip hop," Nikhil said, looking at Nitu. They were best of pals ever since childhood. Nitu was an absolute tomboy, who hung around with the boys, like she was part of their gang. Short cropped hair, no fancy dresses instead always clad in a T-shirt and shorts with a cap perched on her head, she resembled one too. As time passed and they reached their teenage years, physical changes had started to occur, which was slowly becoming obvious. And no one noticed it more than Nikhil, with whom she spent most of her time. He was becoming more and more aware of the female side of Nitu. For instance, although she wore the most casual of boy's-clothes, it however did not stop her round shaped chest's outline from being seen, which obviously was not like a normal boy's flat chest. Moreover, Nitu had started vanishing on those particular 'periods' days, with frequent mood swings that accompanied, on those specially sensitive days of the month.

Yes, the both were changing physically as well as mentally, and Nikhil of late, was beginning to feel more than just buddy feelings for her. He looked at her now. Nitu had her earphones on, and was shaking her head to the tune of music, twitching her fingers and tapping her toes in its rhythm, totally oblivious to Nikhil's thoughts. She look fabulous and Nikhil felt a sudden urge to grab and kiss her. It was a different kinda kiss he wanted to give her though, totally different than those childhood pecks they had exchanged, when they were young. But he held himself back. He tried to talk to her instead.

"Are you even listening to what I am saying Nitu? I've been trying to say this last few days, but you are as always just too busy to listen to me."
"Bol, bol, ( tell tell )" Nitu said nonchalantly, "I'm listening."
"First you remove that idiotic earphone," Nikhil said irritatedly, "Nitu! I need to talk to you, and want you to listen to what I have to say."
"Okay baba!" Atlast, Nitu removed her earphones, ready to listen, "See I removed it, now tell me what you've been saying." She moved closer, trying to show interest.
"You know what I've been feeling of late," Nikhil began, glad to finally have her full attention, "things are not same like before. I'm begining to like you a lot. You know very well that I always liked you, you're my best buddy, but it is kinda different now. It's that adult type liking. You know what I mean. More deep, more matured. I think I'm falling in love with you, everyday Nitu. I want to have a future with you, marry you."

Nitu kept looking at him for a while in a blank stare, before making a scowling face. She was hardly impressed with what Nikhil had just said. Infact, it made her bit annoyed now. Last thing she wanted was, to start some affair with Nikhil. She liked him too, missed him lots when he wasn't there, but was it love? She didn't know. She was fine, just to hang around with him like buddies, as they always did. And with him blurting out his feelings this way, today, it was totally unexpected and made her feel quite uneasy. She didn't want their relation to become an uncomfortable one. Moreover, he'd have to do more to impress her, she thought before speaking.

"Ho gaya? Yahi bolna tha?" She asked, "This is all you had to say? Hmph! Bakwas khatam huwi to mai FM sunu ab? ( If you have finished with your nonsense, can I resume listening the FM now? )"
With an careless shrug, she put back her earphones on. Nikhil got upset at her behavior. After all they were best buddies. She could've atleast been considerate towards his feeling. "I'm serious Nitu" he tried again.
"Yeah yeah..I know I know. Now, let me listen to my FM peacefully. Don't disturb okie?" came Nitu's reply.
"Fine, if you don't care for me, then I'll commit suicide," Nikhil was getting desperate.
"Sure, waha sea hai, kud ja. ( The sea is there, jump right in )," Nitu teased him, pointing towards the sea near the beach, where both were sitting.

"See, this," Nikhil took out a bottle from his jeans pocket, "This is poison. If you don't say yes, I'll drink it and die right here, right now." Nikhil threatened.
Growing up together, and being a witness to all his pranks whole life, Nitu was not sure whether to believe him or not. She doubted if it was real poison. Jarur cough-syrup hoga ( it must be some cough-syrup ), she thought. Nikhil was just trying to blackmail her, by showing her a bottle which definitely contained cough-syrup and not poison, just to make her agree to his proposal.
"Yes, yes...please go ahead. Drink it, I want to see how much you love me," she teased him more, fully convinced that it was not poison.
"This is your last chance Nitu, if you don't say 'yes', then I'm definitely going to drink it," Nikhil threatened again, going a bit far away from Nitu, as he stood by the edgy rocks.
"I'll say 'yes' only after you drink it Nikhil," Nitu yelled back, teasing him again.

Nikhil looked at her one last time, taking in her unassuming beauty in the setting sun, before gulping down the contents of the bottle. Nitu looked interestedly, fully sure Nikhil was up to more pranks. After a while, Nikhil slouched forward and fell on his knees, "I love you Nitu," he whispered and fell on the ground.
Nikhil the dramebaaz, Nitu thought to herself. She went up near him and said, "Okay, get up now, bohot acting kar li. You should get an Oscar for such a performance."
But Nikhil didnot respond. He was lying still on the rocks. "Uth ja baba! Okay I'll think about it, I promise," Nitu said, kneeling down beside him.
Still no response, instead she saw foam forming at Nikhil's mouth and his face had changed its color - it had become blueish. Was it real poison after all, and not cough-syrup? Nitu was alarmed now. She tried shaking him, but his body was limp. She tried to feel his pulse, there was none. Really scared now that it was not a prank like she had thought earlier, Nitu looked around for help. She got up and ran towards the beach guard's office calling for help. Nikhil was taken immediately to a hospital, with Nitu constantly by his side. After checking, the doctors declared him dead. The poison had already consumed him and it was too late.
Nitu froze. Within a short span of time, her whole world had changed.

~~~o~~~
Pin It Now!

❤❀❤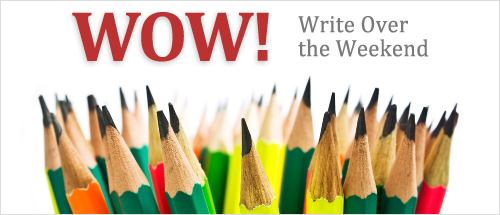 "This post is a part of
Write Over the Weekend
, an initiative for
Indian Bloggers
by BlogAdda.com" |
( Images Courtesy : Google )
|
Copyright 2013 © Nandini Deka
---