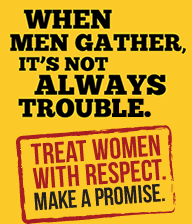 With the last date of submission for the contest approaching, I was wondering what to write, having already written many times on the topic of violence against women. Then suddenly an incident that happened recently came to my mind. An actress named Jiah Khan,25 had committed suicide.
Well, I didnt really have much to say about it, except feel bad or perhaps say that only cowards does suicide. That was until I read the suicide letter that was making arounds in the media and internet.
As per her suicide note, Jiah apparently went through lot of mental trauma and abuses
( including physical )
at the hands of her lover
( and his father )
who obviously used her and perhaps was planning to leave her. The boy is only 22, so in this age perhaps being in and out of relationships is not unusual especially in bollywood. With a career not yet started, he perhaps was commitment phobic which is somewhat understandable, but sadly insecurities got the better of her which led to her taking the extreme step. But what is most disturbing in this case, is the alleged torture/abuses etc that she had gone through while alive
( as disclosed in her letter )
. Since they were lovers in a live-in relation, it would not be wrong to say it amounted to domestic violence.
Domestic violence is the most common sort of violence carried out rampantly against women, behind the closed doors. This violence goes on without any complaints/FIR's being lodged most of the times. There can be many causes behind domestic violence - dowry demands, infidelity, indifference etc. Often by husbands mostly or in-laws too. I know a few women who suffered their whole lives silently in pain, bruised and battered black and blue daily. Women now being empowered, some of them walk out of such violent and unhappy relations/marraiges. But not all can do that. Many stay silent due to society or other pressures, including financial reasons or for the sake of their children. Sometimes even educated and independent women facing such violence can't speak out. And some unable to bear the torment anymore, end up taking the extreme step of suicide.
Why domestic violence happen, that too by own family members? How to stop it from happening. What measures to take in case a women is a victim of domestic violence. There are certain helplines and NGOs working for this cause, but how to give courage and confidence to those affected women to approach help? How to make a support system for these victims to pick up pieces of their lives together and start living again instead of suffering anymore.
For our part, if we know someone who is a victim of domestic violence, the least we can do is BELL BAJAO!!
( watch video )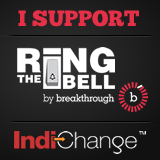 I'm really impressed by a certain 'Gulabi Gang' of women who operates in UP ( northern India ), and they go around teaching a lesson to any men who misbehaves or indulges in domestic violence. It'd be indeed nice if such 'women vigilante groups' operate in all corners of the country where such trouble brews. But wouldn't it be better and more simpler instead, if men learnt how to respect women from begining itself? So, have you made the promise?
---