CHICKEN SOUP FOR THE INDIAN ENTREPRENEUR SOUL
"Yes, you heard it right, ND. We'll have to vacate this flat as I'm taking a transfer back to hometown. We only have few weeks before we move back." My father gave me the news, and my world came tumbling down. I was always aware that at one point my father would be transferred back to his home city,
where he originally worked
, so, I shouldn't really have been surprised. But all this seemed to happen too soon, too unreal.
The very thought of leaving Bombay forever was a torture for my soul. It was like leaving a part of my body back, the city, I had come to love so much. I could not imagine a single day without being in this amazing city. Moreover, I had so many dreams like pursuing music etc but everything came to a halt with my father's news of transfer.
In the end, I surrendered to fate and packed my bags with a heavy heart. Leaving the office flat was hardest thing to do, but then it was an office flat, and not our own. So, I had no choice, but to leave.
I had lived my growing up years in Bombay, hence, it was very tough re-adjusting to my hometown. My hometown is a landlocked place, surrounded by hills on all sides. I'd start missing the open seas of Bombay, but there wasn't much I could do. To distract myself, I took up job at a well known car company, and very soon learnt everything related to cars, marketing etc. The employers were happy with my work, but I wasn't happy in my heart. I didn't like someone else bossing me around. I have always been independent minded, so wanted to start something on my own. So, finally I told my plans to my mother.
"What?" She exclaimed, "We are looking for a good boy for you to marry, and you want to open a business, that too of computers? Are you out of your mind? Plus, we don't know anything about business, how will you run it?"
"Mamma, it's an internet café I want to open. I learnt computers so I know a bit about them. Moreover, it's not like other business. No buying/selling here. Its internet related. We just buy some computers and people shall come and browse the net or take print outs. It's very simple. I saw many of those in Bombay. They are quite cool. It'll be a hit here, as there aren't much browsing centers around." I explained to my mother.
"But do you know, to buy or rent a commercial space is impossible? It'd cost us in lakhs," my mother said, not very happy with my plans.
"I know mamma, that's why I've got everything planned in my mind." I started explaining to her, "We won't take the usual commercial space; instead, I'd urge you to speak to Meena aunty about her vacant room in S.Road. They don't use that room, it's just lying useless. Since their house is right near the main road, I think we can use that. If she is grateful enough to allow us, that is. Of course, we will pay her rent for it. And since, she's your sister, I'm sure she'll keep the rent reasonable enough."
Atlast, my mother understood my plan. It made sense, as Meena aunty's house was ideal location for any business.
"Ok! I'll speak to her. Space is done, but what about the computers. They'd cost us the earth. Where will we get the money?" My mother was curious.
"Mamma, here you'll have to help me a bit. I have enough money from the pocket money I saved, to buy 2 PCs. But these days one can buy computers in installments, so if you'll help me out, I'd be grateful if you arrange for 2 PCs by an office loan that your office usually offers to the employees. I promise, the first few months whatever we earn shall be used only in paying off the loans first, and of course the telephone bills. Only after that we'll decide profits.
Even though planning the business seemed quite tough initially, everything turned out smooth as soon as we set the ball rolling.
My aunty was only too pleased to rent out her room for a nominal amount. It was lying vacant for years, so finally it was put to some good use. My mother got an easy loan and we bought two computers on EMI basis. I bought two from my saved pocket money. Finally, we added our home computer as well, and we were all set. I bought the printers and cartridges, and a software engineer came and connected everything together. We also had some specially made computer cubicles and some flashing signboards to hang outside. Everything looked pretty and cute, and we were all set!
This was not my dream job, but since I was thrown into such a circumstance, it seemed best option at the time. I'd be my own boss at last.
No sooner did we open the café, we started seeing a stream of people coming in everyday. There were medical colleges and offices around that area, and our little café started doing roaring business. People came from far off places too, as word of mouth grew. Since, we had limited set of computers, there'd be customers waiting outside in line for hours for their turn. We could pay off the loan amounts and buy two extra PCs as well from the earned money. My mother used to work in her own office, but she'd join me during Sundays. I also started teaching basic computers to whoever came for guidance.
For almost 2 years, the café ran full time. I met hoards of people who came there and became our regular customers. The business was a success. But as successful as it became, I started becoming equally restless.
Many questions ran in my mind:
Did I want to do run that café forever? The answer was NO!
Did I want to live in that city forever? The answer was NO!
Moreover, news of 2G entering the Indian market meant most people would use net on their mobile itself. So, people using cafés would be less over the years. Would the business be the same in next few years? The answer was Perhaps NO!
Did I want to do other things? The answer was Yes!
Did I want to return to Bombay? The answer was Yes!
My parents were taken aback and opposed my decision to return to Bombay. We didn't have the office flat anymore. Where would I live? What would happen to the café? It was a successful business, so why spoil it and start something all over again in Bombay.
But my foresight grew better of me, that, though it was successful, it was perhaps best to close it. It had left me with no time for myself or creativity, and I wanted to do so much more than just watch a stream of customers passing in and out of that café door.
So, once again I packed my bags and set off for Bombay and changed my destiny forever.
❤❀❤
Copyright 2013 © Nandini Deka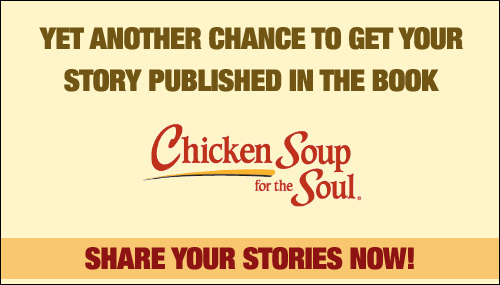 ---