¸¸.•*¨*•♫♪¸¸.•*¨*•♫♪¸¸

That first time, at me, you had stared,
Was from a popular facebook page,
That super-sleek body and look of you,
Had me so utterly impressed.
Don't know your feelings for me,
But, for me it was love at first glance,
I pined to touch you, see you, face to face,
But ours was a love, till now, long-distance...

I looked at opportunities to come near you fast,
Be it via twitter, or odd blogging contest,
Fate din't strike and we were still so apart,
Until from my inbox, peeped at me, that invite,
To meet me, you had sent personally, letter that,
Coming via the Blogadda route, in true Zest...

Our love story was finally now in the making,
As though the heavens itself had it planning...
Came to you, I did, on a plane flying,
Thoughts of meeting you, had me all smiling...

Our eyes met as soon as I landed,
Wish it was on a long road, you and me were stranded,
Riding you finally, you took me to thrills unlimited,
Zestabulous outer-design,
Zestpowerful vrooming engine inside,
had me oh..so full of Zest!!!
Finally, the two lovers met - Me and Zest ~




¸¸.•*¨*•♫♪¸¸.•*¨*•♫♪¸¸


Tata Motors has come with such a rocking machine this time, that finally we have a car ( Sedan ) that's on par with its International counterparts. It is specially built for the younger lot, though elders can drive the 'Zest' too and feel young again. Yes, in a car like that, you do feel all young and Zest up for sure!
Tata Motor's 'Horizon next' initiative regarding 'ZEST' has some incredible pointers :

DesignNext -
DriveNext
ConnectNext -

1.2-litre Revotron Engine no less, the car looks and feels awesome, not to mention drives awesome too.
Exteriors are not just stylish to look, but are safety enhanced by its hardened-baked steel body. Sleek cuts ~ it immediately reminds you of foreign-made models. With 15 inch alloy wheels, it is simply a great car. And the car is designed such, so as to look as though it is always on the go ( even while static )!
Interiors too is not compromised. Spacious ( 5 seater ) with Harman Cardon 8 speaker system, Voice recognize to Indian accent, Touch-Screen, Blue tooth connectivity and many more features ( 29 ). The automatic diesel version ( no gears/clutch) has an easy 'sport' mode button, and on pressing you are no less driving on a formula-race itself - with increased speed. The other two modes are City & Eco. The Air-Conditioning is so superb, that even in a hot desert, you'll feel cool inside with control features.

The Manual version is petrol driven, with power steering/windows/
brakes. Like the automatic version, it has other similar features.

I was highly impressed with both the petrol and diesel version of the new Zest car that I test drove ( 15 kms each ) around Goa. I've been used to driving manual gear cars, but after testing the automatic version - I must say it is way cooler n' Zesty!




¸¸.•*¨*•♫♪¸¸.•*¨*•♫♪¸¸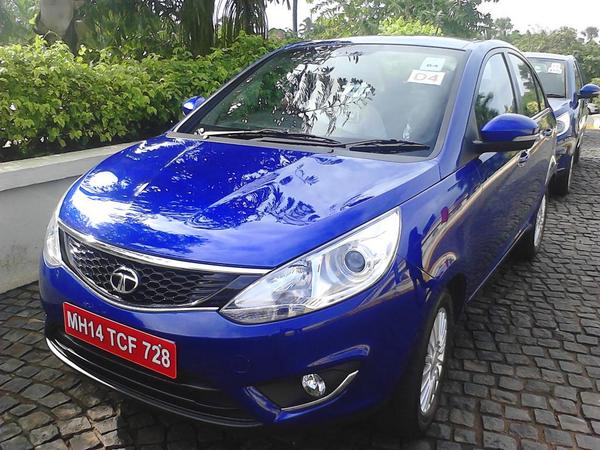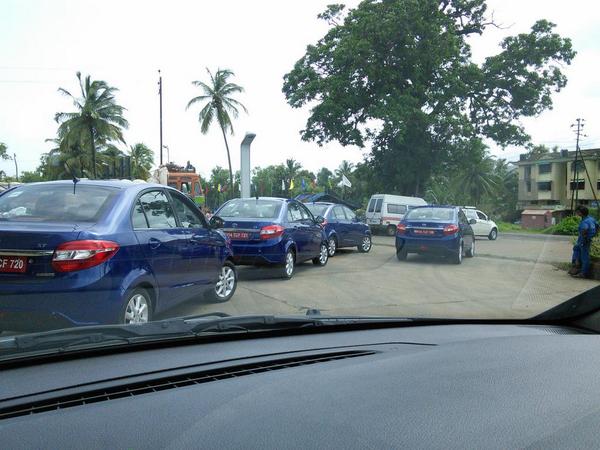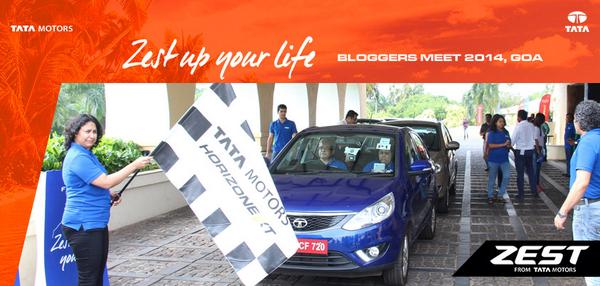 The Car - The Flag Off - The Test Drive ~ It was ZestAwesome!!!
HIGHLIGHTS OF ZEST THAT WE EXPERIENCED @TODAY'S TEST-DRIVE:-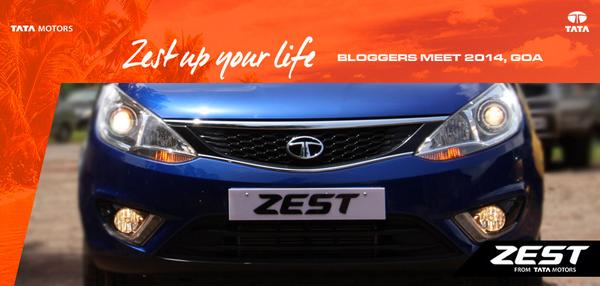 Saw striking details on projector head lamps!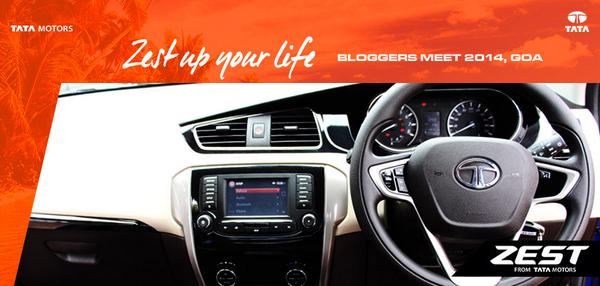 Grabbed Luxury by the Wheel n Connect!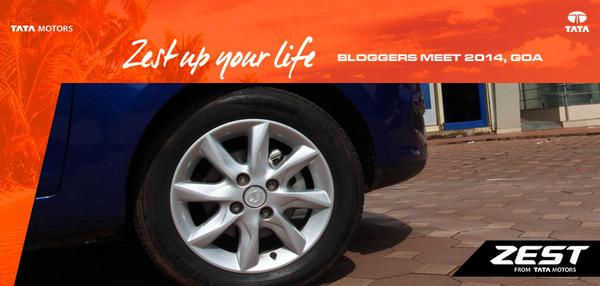 The sporty 15" alloys we got to drive!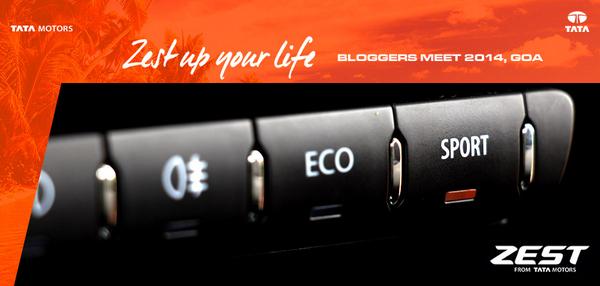 Yeah, I did hit the 'Sport' mode for that speed & adrenaline rush! Boy...it was awesome.

¸¸.•*¨*•♫♪¸¸.•*¨*•♫♪¸¸

See it for yourself ;-) The new Tata Zest!!
❤❀❤
Thank you TataMotorsZest and Blogadda
Stay Connected & Follow my Updates on the blog's GFC | GOOGLE+ | FACEBOOK | TWITTER | BLOGLOVIN | NETWORKEDBLOGS
---
---