:: Today is
K
- KRISHNA ::
I got up and went to check the soft-flute sound that had woken me up, that midnight, many summers ago.
The living-room was dark and everybody was sleeping in their own rooms.
Suddenly from the centre of ceiling above, a light glowed; it was hypnotizing as I watched in awe.
To my utter surprise, I saw Lord.Krishna floating down that gleam of light towards me, and touched lightly on my cheek with his peacock feather that was his style-statement.
I blinked open my eyes and I found myself in bed, but to my astonishment, that same feather
lay
on my pillow.
❤❀❤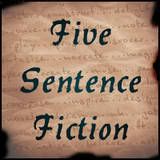 This post is part of the A-Z challenge for April'2014. Except Sundays, post everyday with 26 alphabets. Also posted for 5 sentence
@FSFlilliemcferrin
( Krishna is a mythological character revered by the Hindu community as their Lord. He always had a peacock-feather in his crown )
---