When we talk about healthcare in India, not many of us would have anything good to say.
Yes, healthcare has become all too important, especially since the last century or so. Considering that, we in India, have been somewhat lucky.
In the past, most people relied on ever dependable ayurveda and later homeopathy, both of which were slow but effective to a great extent. Modern Allopathy is a gift from the west which is quick, but sometimes can also have some serious side effects. Most modern medicines are based on Allopathy.
Our Govt, through the past few decades have been importing expensive drugs and other medical equipments from offshores, but still we find the Govt-run hospitals in a pathetic state. Most of these modern equipments are sold to the private clinics/hospitals and are never really utilized to treat the poor & general public. Moreover, many companies have mushroomed as well, offering duplicated drugs, so the picture is not very attractive, atleast not in the public healthcare system.
However, we can still consider ourselves bit lucky as we didn't really have to go through the trial and error consequences as many others in the west underwent, when most of these drugs/treatments were originally being invented. Yes, there was a time humans were also used as guinea pigs for many of these experiments and discoveries.
For example, recently I had seen a documentary on Discovery channel about abandoned hospitals/sanatoriums in the west esp USA. These were once upon a time brimming with patients, but now lay deserted. Those times modern medicines were newly being discovered and over enthusiastic doctors often tried to test them on unsuspecting humans who had come as patients for treatments. Those abandoned hospitals carry multiple stories of such gruesome methods of treatment. Eg. A dentist would pull out all teeths of a patient without use of any anesthesia
( often the good ones too )
, terminal tuberculosis patients would simply be kept out in open areas or balconies in a separate section of the hospitals, to freeze to their death, and those in treatment would have had their ribs split or broken to make space for their inflated lungs - without use of any sedatives or pain killers. Their wounds would be then left to dry on their own. There would also be hydro-therapy where patients would be shifted from extreme hot water to icy cold water within seconds to give shock treatments. These extreme baths often lasted continuously for days.

Older Extreme Healthcare Methods
Also worth mentioning here, is the much feared and dreaded
Lobotomy
practice on mental patients where all kinds of barbaric methods would be applied. Lobotomy is when a certain nerve near the brain is snapped to render a person motionless, devoid of any emotions. Hence becoming less volatile, almost childlike. But the method, which was originally meant to give peace to the patient, was just too horrible. A doctor would insert an iron rod through corners of the patient's eyes and push it in, till it reached a particular nerve behind the forehead connecting to the brain. The doctor would then snap it and separate it from the brain, as such the patient would loose all his sense of reasoning, thinking, feelings and emotions etc. Read more of such 'insane treatments' to treat the insanes -
Here
All these were without any anesthesia or pain killers, so one can easily consider themselves lucky as we were not born in those times in USA or the west where all these practices went on as medicines kept evolving. India has thus been spared of such stories and untouched by such experiments.
( Of course, in India we've had certain treatments based on superstitions by the local black magician who used 'potions', but that's an entirely different ball-game )
So, we atleast now understand from what times modern healthcare has evolved to what it is today. Modern healthcare has indeed advanced a lot in recent times, be it various cures for ailments or facilities where to cure them. Most major known diseases
( except perhaps very few rare ones )
have found their cure. We see so many cancer survivors, tuberculosis survivors etc today, which were once considered most deadliest of diseases. Many research are still going on in these fields for permanent cure.
Life span of people have increased over the years because of modern healthcare. Even many corrective plastic surgeries can be done nowadays to enhance the physical looks these days esp for burnt/acid victims or even those wanting a cosmetic makeover. Vital Organ Transplants, Stem Cell Transplant, Pacemakers, Laser Technology in Eye care, Sonography/Ultra Sound Scanning, Effective Oral Care, Advanced Hygiene Care etc are a reality today. There are many modern apparatus that a patient can use at their home itself, to measure blood pressure, diabetes etc which helps them monitor their health.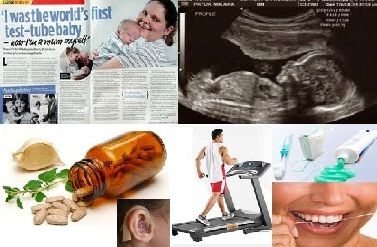 Modern Healthcare Touching Lives
We find health supplements and vitamins etc in our food habits, which are widely available to keep ourselves healthy and free from diseases. Fitness has also seen great progress with latest fitness equipment buzzing around in the market, all designed to keep us fit. For instance, install a treadmill and you can run miles inside your home itself,
though open air is still more preferable
. Test tube baby or surrogate pregnancy is a great scientific boon for those infertile parents wanting a baby of their own. Also, delivery via C-Section has reduced mortality of those women who had difficulty in normal delivery. There are also various advancements made in the treatment of those physically disabled. Easy removal of Stones from kidney, gall bladder etc has added much relief to people today than was the case earlier. So, yes modern healthcare is touching our lives and making it more safer and healthier by the day. However, not all can avail these benefits. That's a sad reality.
And of course, as mentioned already, our Govt is hardly bothered about healthcare for the general public. All they do is lip service before election time and then forget all about it. Except for their Polio drive, chicken pox vaccine, I've hardly seen any of their healthcare programmes being really successful. Do they even have any healthcare programe at all?
Public hospitals has no modern equipment and those which have, are obsolete and useless. More people die in hospitals compared to those who return hale and hearty from a visit there. Doctors strike every few days for a salary hike, but alas no one strikes for better functioning equipment being made available for the public. Public Hospitals are also very few in number, and are always filled beyond their capacity with just a handful of staff to look after the patients. This often make them careless and erroneous in their job e.g several recent news reports of ward boys administering the patients. With such a sorry state of affairs in public healthcare, one would get totally disillusioned.
However, private healthcare in India is a different picture altogether. A whole new story. Privately run hospitals and nursing homes in India are on par with their western counterparts in standards
( sometimes resembling the 5+ star hotels )
, so much so that even the westerners make a beeline to India for their treatment, as they find the cost for the same treatment in their own country too high. Ironically, common masses of India, would feel a similar pinch in their pockets too if they opt for treatment in these private hospitals, but alas like these westerners they don't have another cheaper reliable country to look forward to for getting the same treatment. So, often a person's whole life's savings are spent off in a single treatment or with further loans/mortgages etc. Few lucky ones have their health insurance to help them out, but not without having paid the premiums though.
I have been to a reputed Heart's Hospital in Delhi, for heart treatment of a relative of mine. While it is an impressive and up-class hospital, the doctors would ask the patient to come for repeated check ups
which were often unrequired
, which irked my relative a bit. More check-ups/tests obviously meant more money being ripped off! Another incident is that of one more relative of mine, where she was given an estimate of the treatment initially, but when they came to know she worked in a bank and the medical bills were to be paid via the bank, suddenly the same bills increased three-folds. There are other cases too which have occurred to others, where organs have been unscrupulously taken away without the patient's knowledge just to be sold off to someone at a hefty
'price'
. Many doctors unscrupulously does illegal sex-determination tests for a price, also indulges in practices like abortions etc for those who donot want girl child. So, these kinda practice does happen and are a put off.

Modern Safer Healthcare Methods
That aside, there is no doubt that many of these private hospitals are really a class apart - true state of the art, with well qualified army of doctors at the helm of affairs.
Apollo Hospitals, besides a few handful others, are one such trustable group providing world class treatment. They have the latest equipment and research facilities which they constantly upgrade. Their
robotic surgery
is truely one of a kind, which is available only at the best of the best hospitals.
Some of the other treatments provided by them are : Radiosurgery (
Novalis TX
,
Cyberknife
),
Liver Transplant
,
Bone Marrow Transplant
,
Hand & Microsurgery
,
Infertility Care
,
Cosmetic Surgery
,
Oral & Maxillofacial Surgery
,
Birmingham Hip Resurfacing
,
Stem Cell Transplant
,
Emergency & Trauma Services
,
Minimally Invasive Coronary Artery Surgery
,
Bariatric Surgery
,
MRI-HIFU - Non-Surgical treatment of Uterine Fibroids
,
The Renaissance Robotic Surgical System
,
PET-MR Suite
, and the latest offering their
G scan - an Open Standing MRI scanner
launched at Apollo Delhi! Visit their website/links to learn more!
Isn't that list impressive? But however long that list is of wonderful treatments, I still don't wanna fall sick any time soon and preferably never :-) But you never know. Life and health are too unpredictable. But atleast now, there's a comfort knowing that there's treatment available '
TOUCHING LIVES
', even though it might leave a huge hole in the pocket ;-)
---