Flimsy
excuse it was, that they gave their mother, while eloping from their village home.
Frustrated with bare minimum farm-produce that did nothing to quell their
hunger
; they looked towards the city with hopes for a better prospect; climbing on the very first train they could manage, hiding between the coaches lil'
tense
, for the fear of getting caught.
They heaved a sigh of relief, on approaching the city; good times ahead, they thought.
But was the city as easy to live as they envisaged?
With cut-throat competition in the concrete-jungle, their
hunt
for means to survive had only begun.
❤❀❤
This 5 sentence 100 words post is for Friday Fictioneers - ( Image Copyright – © Jennifer Pendergast ) & lilliemcferrin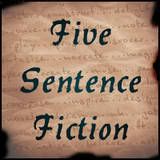 Pin It Now!
Copyright 2015 © Nandini Deka
Stay Connected & Follow my Updates on the blog's GFC | GOOGLE+ | FACEBOOK | TWITTER | BLOGLOVIN | NETWORKEDBLOGS
---