She felt almost
giddy
, looking at the mess in her backyard; fence broken, crops destroyed that she had worked so hard to protect from unscrupulous and
lewd
trespassers.
In a state of shock, she sat, trying to calculate the damage done;
Needless
to say, she was left overwhelmed at the loss.
She searched frantically for the culprit responsible for all this mess; the culprit she had kept to watch guard around her precious property.
Ah…she knew where to find him; she had only herself to blame.
If only she hadn't
spoiled
and pampered him so much, her crops would've been saved.
❤❀❤
This 5 sentence 100 words post is for Friday Fictioneers - ( Image Copyright – © ) & lilliemcferrin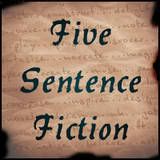 Pin It Now!
Copyright 2015 © Nandini Deka
Stay Connected & Follow my Updates on the blog's GFC | GOOGLE+ | FACEBOOK | TWITTER | BLOGLOVIN | NETWORKEDBLOGS
---