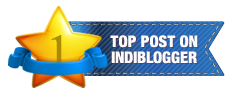 Not long ago, in the distant past,
Men used you to discover new lands,
You guided them to their fortunes,
Passing through many hands...

Through you though,
They've looted and plundered,
Building illustrious colonies,
They pushed away the natives
Without regards...

Ruthless and mean,
All you've seen,
A link to the gory history,
You've always been...

Now too, mankind needs a map,
But of a different sort,
One that would guide,
Our misguided souls.
This post is for Magpie Tales 186 & dversepoets

Pin It Now!
Copyright 2013 © Nandini Deka
---