Today is
W!!
@a-z challenge
Announced 'winner' at the "Woman of Substance Contest" by BlogAdda & Godrej Eon.
I've won many contests related to writing since my school days, sometimes even became runner-up :p
( sometimes didn't win as well, lol ),
but winning this contest did feel quite different altogether.
'Woman of Substance' sounds Exhilarating!
And I'm enjoying the win that was announced on 17th April'13, wherein 15 bloggers were selected as winners,
from hundreds of entries
, and my name was there too on the winners list. Cool ha!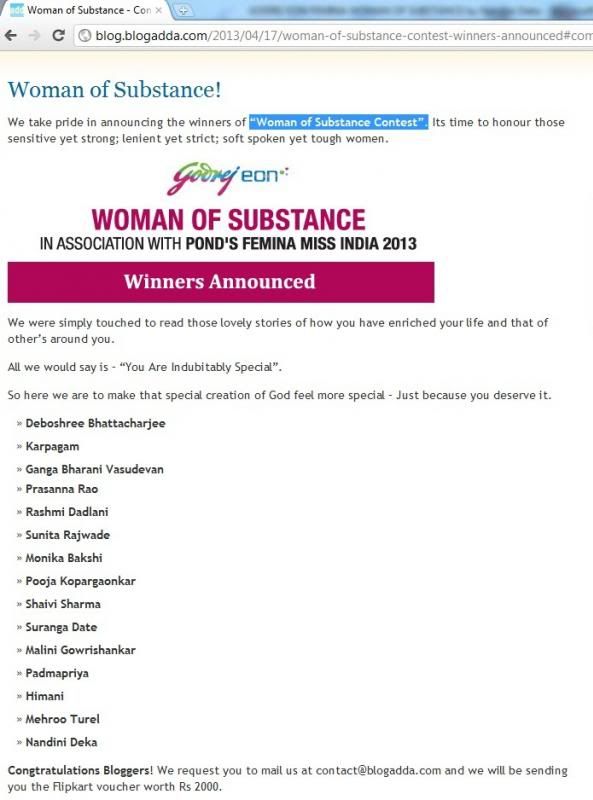 This post is part of the A-Z challenge for April'2013. Except Sundays, post everyday with 26 alphabets.
---