The land that lay barren once now thrived with a lively population; the
boring
,
dark
and
lonely
past replaced with activities, typical of civilization.
Yet, in the midst of all the hurly-burly, there still lurked a mysterious story; a story, one only whispered but never dared to say aloud.
Because, no one wants to face the repercussions, of re-telling the story so fearful and un-glamorous!
Cos' she's still on the prowl, hunting her abductors; the ones that looted her body and soul, leaving her helpless forever
to rot
!
Yes, she still comes everyday, when the
scorching
sun retires for the day.
❤❀❤
This 100 words post is for Friday Fictioneers - ( Image Copyright – © © Sandra Crook )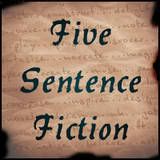 Pin It Now!
Copyright 2015 © Nandini Deka
Stay Connected & Follow my Updates on the blog's GFC | GOOGLE+ | FACEBOOK | TWITTER | BLOGLOVIN | NETWORKEDBLOGS
---