It was his favourite place; watching bubbles being blown in the wide open space.
Claiming everything on left, right and centre, until, men decides to invade.
Concrete and metal strewn everywhere; even his paradise was not to be spared.
Where once floated his beloved bubbles, lay instead, an ugly metal head.
Squeezed unscrupulously from bowels of earth; materials wasted in the name of art.
❤❀❤
This 5 sentence post is for magpietales 280 & - lilliemcferrin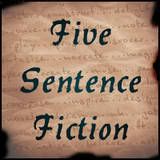 Pin It Now!
Copyright 2015 © Nandini Deka
Stay Connected & Follow my Updates on the blog's GFC | GOOGLE+ | FACEBOOK | TWITTER | BLOGLOVIN | NETWORKEDBLOGS
---