photo by Toni Frissell
Her heart urged her to go for it; say
goodbye
to this cruel world, plunge right into the blissful depths.
Her mind halted her; stop, it said, the end may not be that pleasant, it tried to reason;
grass needn't always be greener on the other side.
The mesmerizing blue hypnotized her; what's above she had already seen, what's beneath intrigued her.
Jump, her heart coaxed, do not delay; pleasures await plenty, more so, peace and serenity; while her mind warned again, don't be foolish!
Oh, no more
diversions
, she pleaded as she plunged, floating into the depths; heart won.
❤❀❤
This 5 sentence 100 word post is for Magpie Tales 272 & lilliemcferrin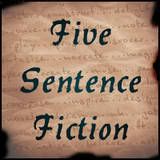 Pin It Now!
Copyright 2015 © Nandini Deka
Stay Connected & Follow my Updates on the blog's GFC | GOOGLE+ | FACEBOOK | TWITTER | BLOGLOVIN | NETWORKEDBLOGS
---