photo by Tom Chambers

They had arrived in hoards,
The blood-sucking savages,
Capturing, plundering along,
Cities, towns and villages.

Once the cradle of civilization
bustling mesopotamia,
Now a war-torn epicentre,
of jihadi mania.

Blinded by faith,
there's been no respite,
Beheaded innocents, children,
everyday's sight.

Borders collapsed;
they declared themselves the rulers,
Oppositions crushed;
established their own Caliphate.

With nowhere to go,
the last one alive,
They'd already killed, raped,
her entire tribe.

They'd come for her anytime,
An infidel, had chance of a dime,
She ran as far her legs could carry,
Wouldn't surrender to proponents of inhumanity.
❤❀❤
This post is for Magpie Tales 240 ( wrote this poem on current situation in middle-east )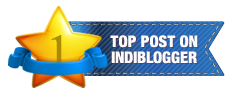 Pin It Now!
Copyright 2014 © Nandini Deka
Stay Connected & Follow my Updates on the blog's GFC | GOOGLE+ | FACEBOOK | TWITTER | BLOGLOVIN | NETWORKEDBLOGS
---