Everyday people passed by the statue of the woman; her body haunched and hands covering the face as though in deep
grief
.
Nobody knew who built it or placed it, near the sidewalk of a busy road.
Though lot of dirt and pigeon poop had accumulated on top of it, it sat neglected, and over the years had become a landmark of sorts of the neighbourhood.
Only one person knew the story behind it,
the statue herself
.
When her only child died, shocked, she wept so inconsolably; that kneeled, her hands clasped at her forehead she sat frozen in-time forever.
❤❀❤
This 100 word 5 sentence post is for FSF@Lilliemcferrin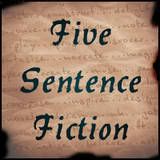 Pin It Now!
Copyright 2014 © Nandini Deka
Stay Connected & Follow my Updates on the blog's GFC | GOOGLE+ | FACEBOOK | TWITTER | BLOGLOVIN | NETWORKEDBLOGS
---