Maps - Image Source
Curious, she gazed at the two women who looked familiar, too engrossed in an old map.
On a closer look, she recognized one of them ~ her friend Heather; and the other, she gasped in surprise ~ was herself.
More surprising was her recollection of that day she had sat with her friend, studying the maps ~ hoping to jump the boat and travel across the Atlantic;
seemed eons ago now
.
She tried to speak out to them, but they couldnot hear even though they were barely few feet away.
As though a barrier of sepia separated ~ the past and after-life!
❤❀❤
This 101 word 5 sentence post is for FSF@Lilliemcferrin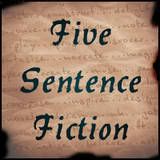 Pin It Now!
Copyright 2014 © Nandini Deka
Stay Connected & Follow my Updates on the blog's GFC | GOOGLE+ | FACEBOOK | TWITTER | BLOGLOVIN | NETWORKEDBLOGS
---