Luminous - Image Source
"On New-Moon's Day,
you'll see
;" Sita remembered his promise, as she made her way to the secret location.
He wanted to make their first meet very
special
.
Though nervous, she was excited too; his chat handle – 'the_ Moon's_child' had intrigued her, more so, because he swore he
really
was.
"Where is he," Sita wondered, looking around; till she saw the
luminous
Moon, and could barely believe her eyes when she spotted him finally; playing with the moon itself!
What he said was indeed true, she looked on baffled as he sat on it and levitated till both reached the sky –
Moon's usual position
.
❤❀❤
This 103 word 5 sentence post is for FSF@Lilliemcferrin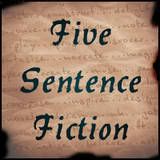 Pin It Now!
Copyright 2014 © Nandini Deka
Stay Connected & Follow my Updates on the blog's GFC | GOOGLE+ | FACEBOOK | TWITTER | BLOGLOVIN | NETWORKEDBLOGS
---