Rain - Image Source
He sat on the park bench,
all drenched
, from the heavy showers that were pounding
on not just this earth
– but his very own heart; every
hit
flashing those painful memories right before his eyes.
He watched the couple dancing in the rain; holding, hugging and teasing each other playfully with the drop-lets ~ their eyes so immersed in each other.
Stomach-churned, his heart gnawed at him and he felt as though strangled out of life.
He was so incomplete without her; he realized with regret, her love was so priceless ~ yet, he lost it forever.
He had cheated.
❤❀❤
This 100 word post is for FSF@Lilliemcferrin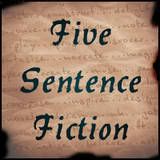 Pin It Now!
Copyright 2014 © Nandini Deka
---